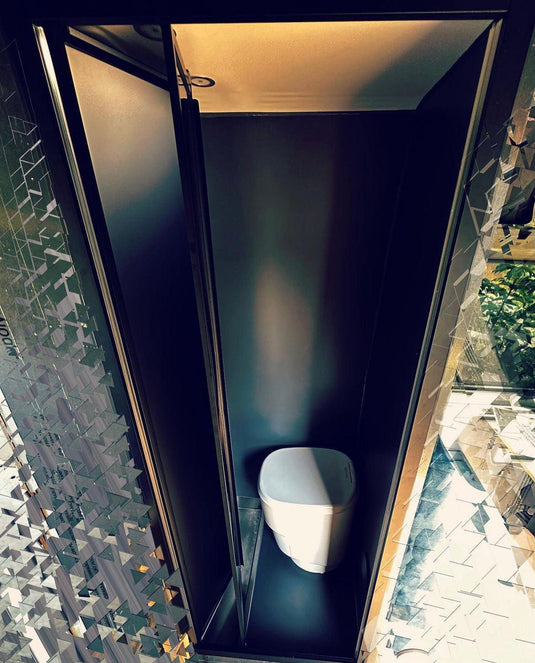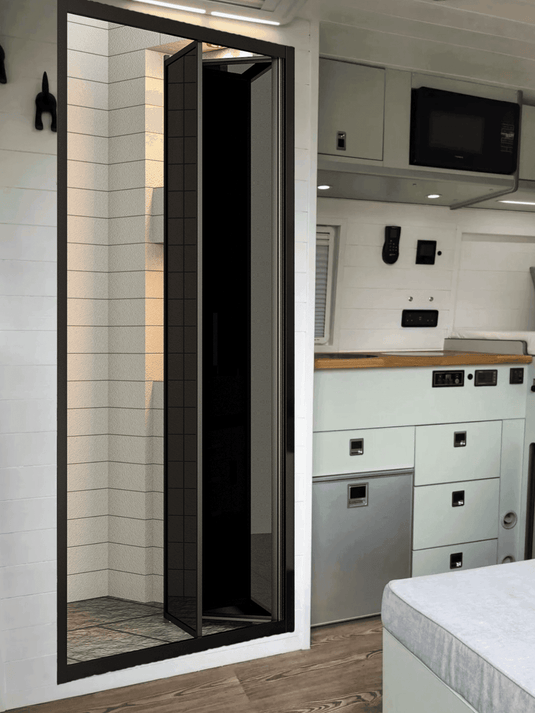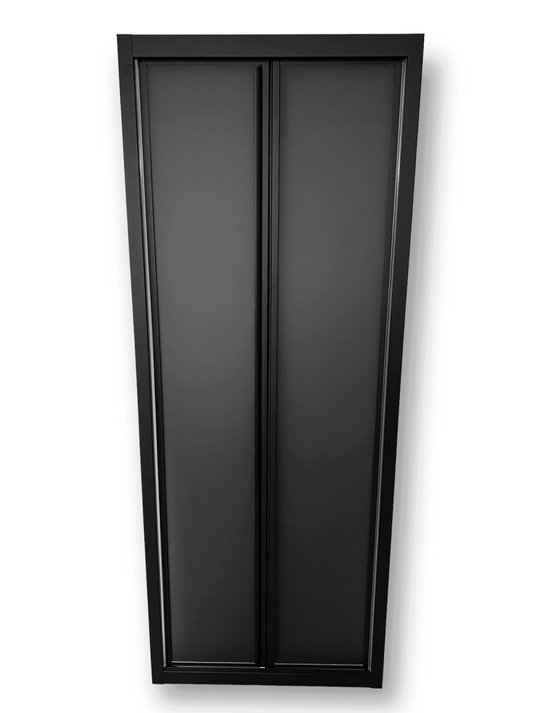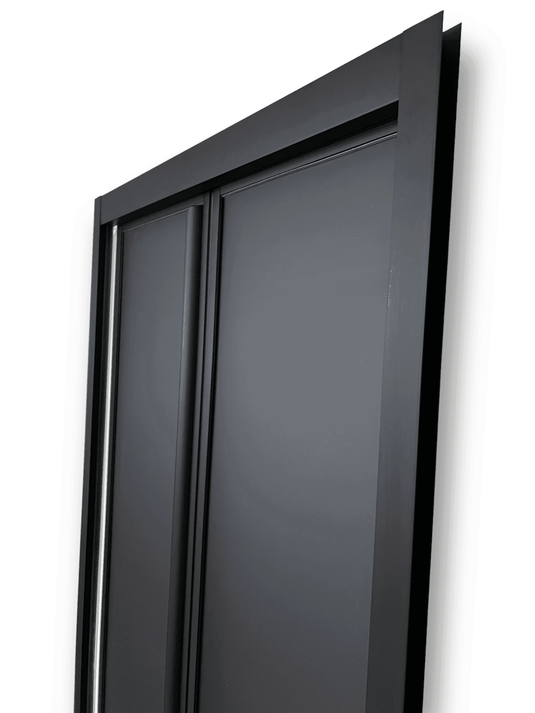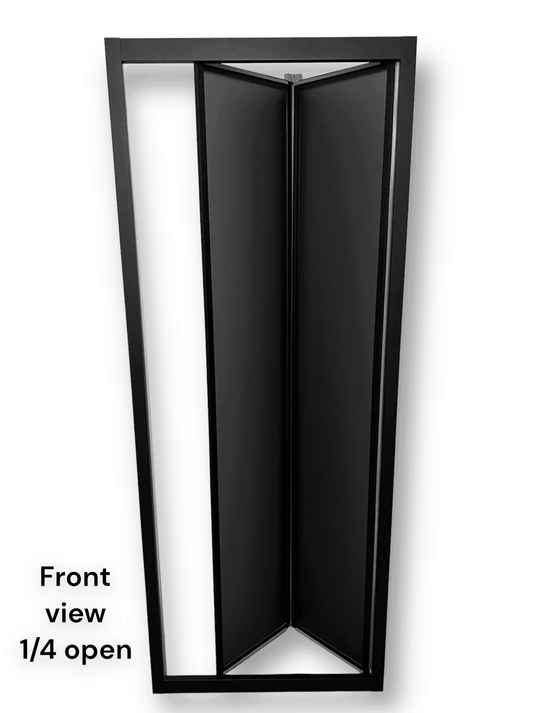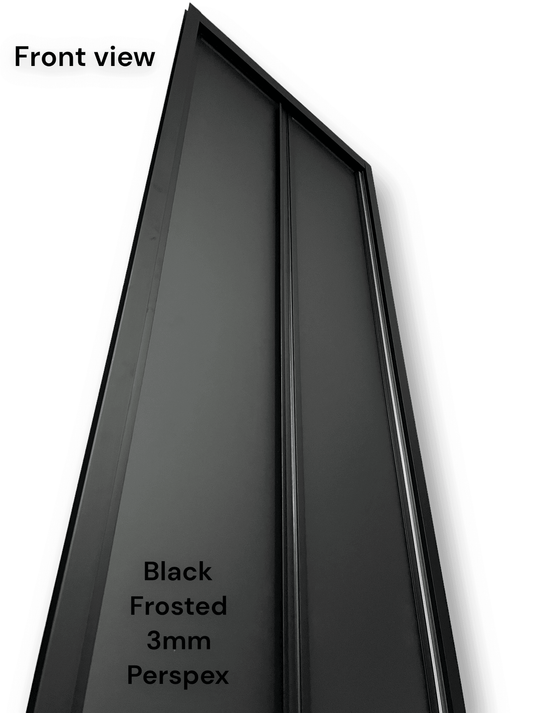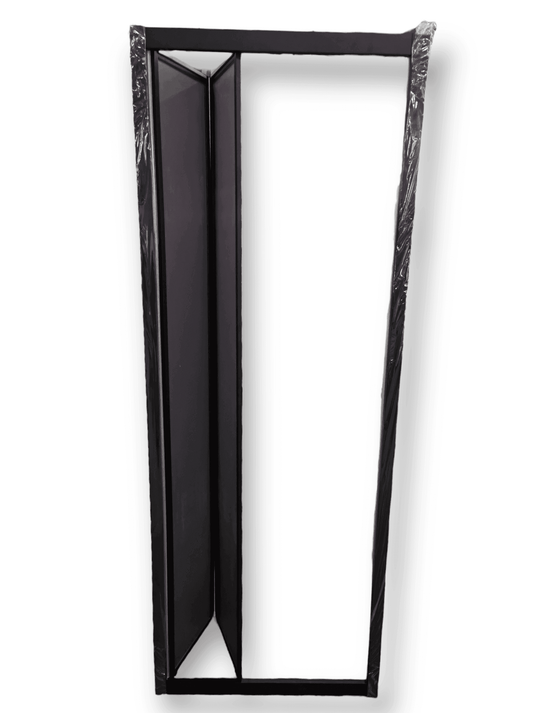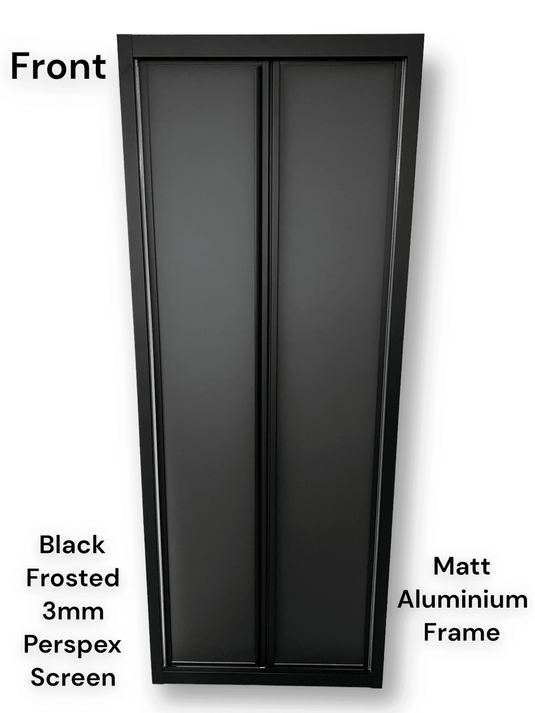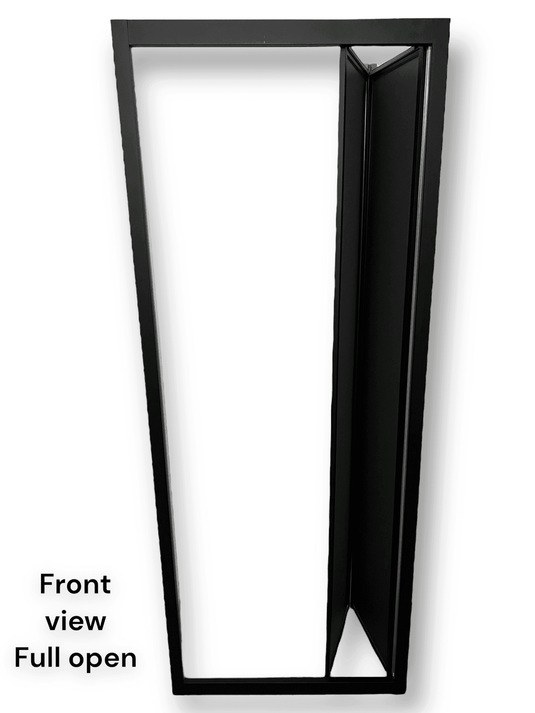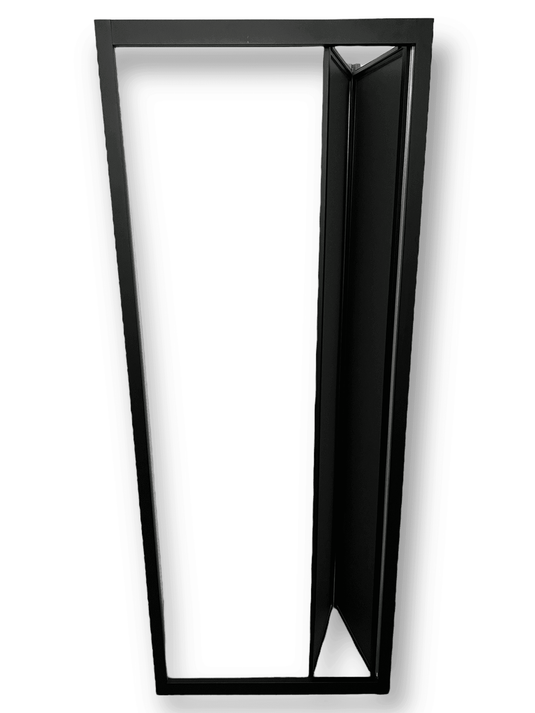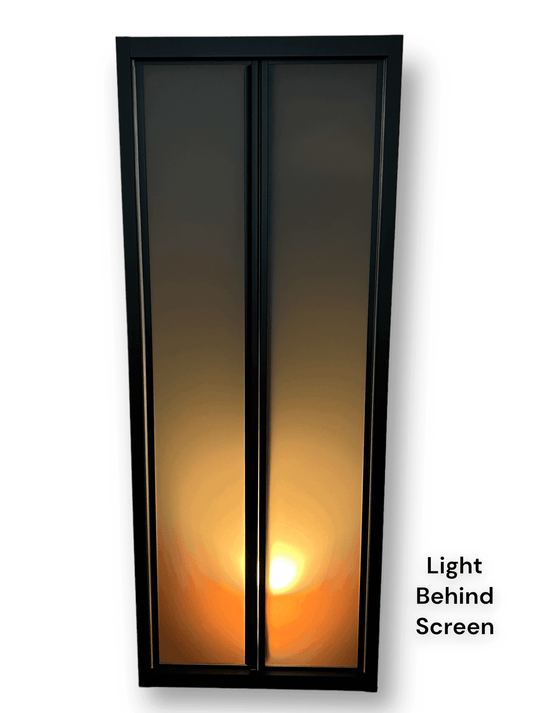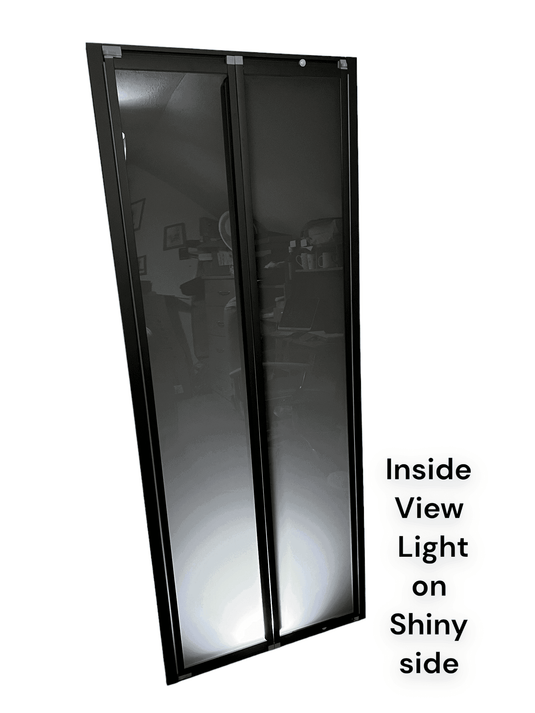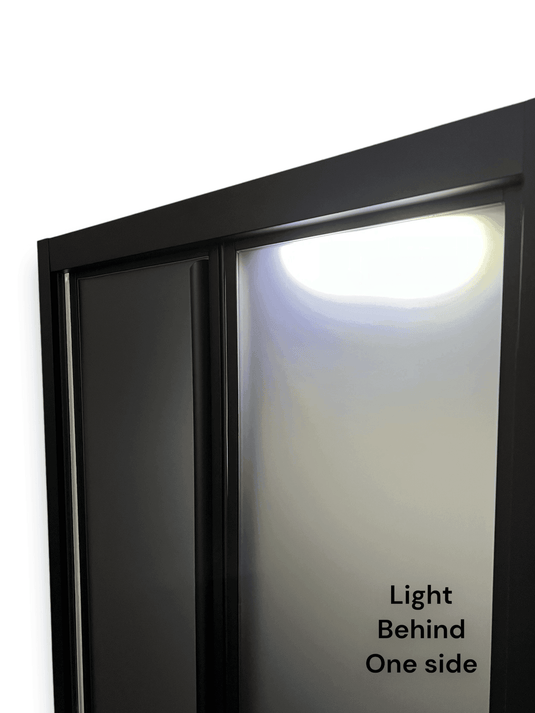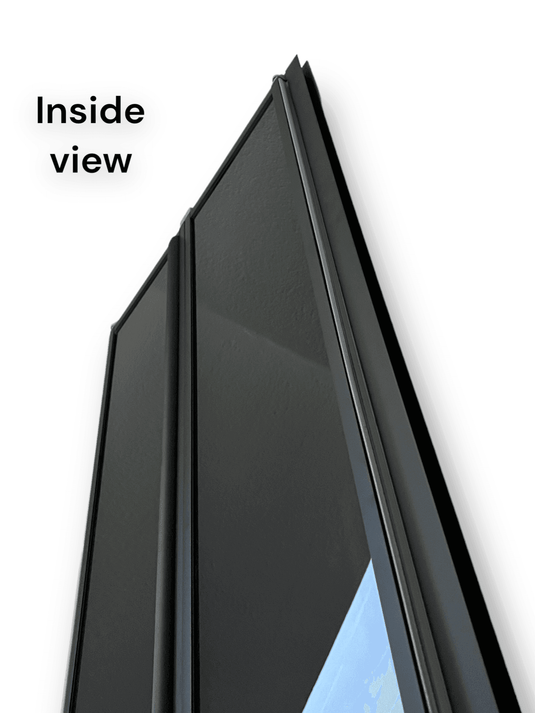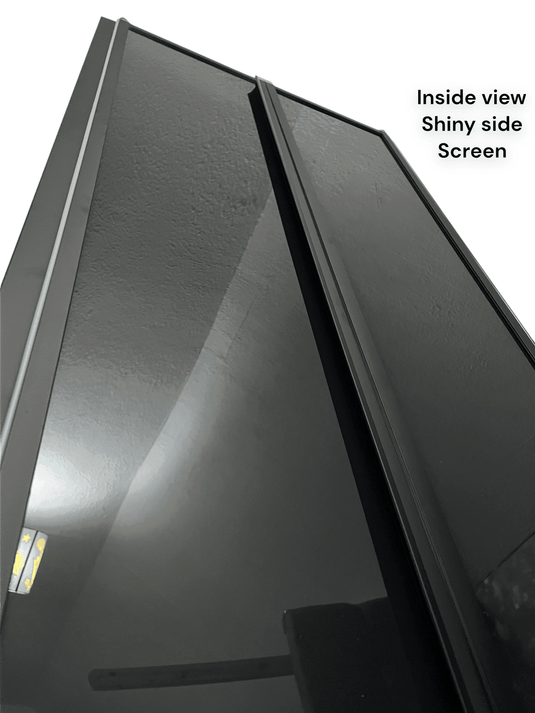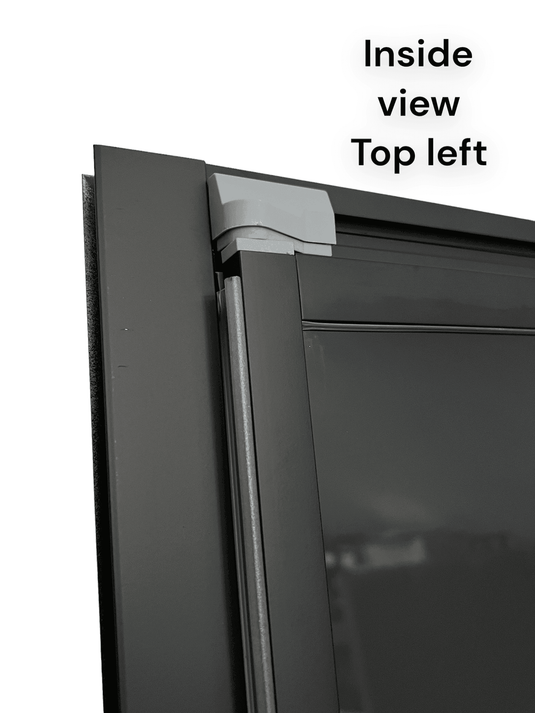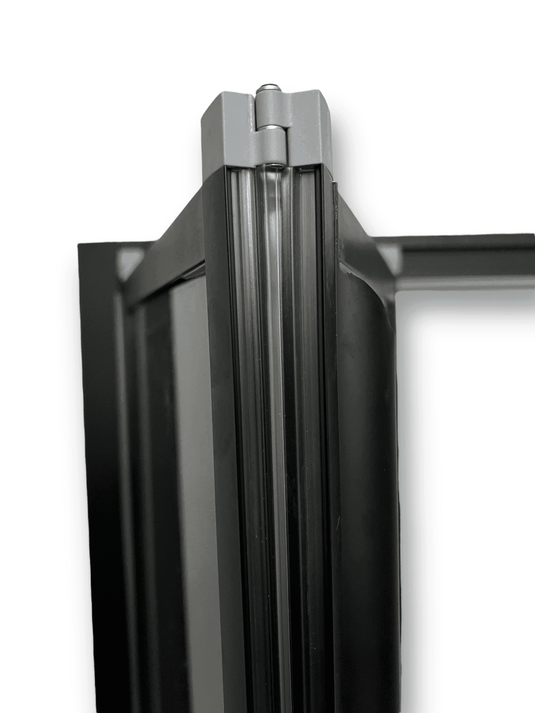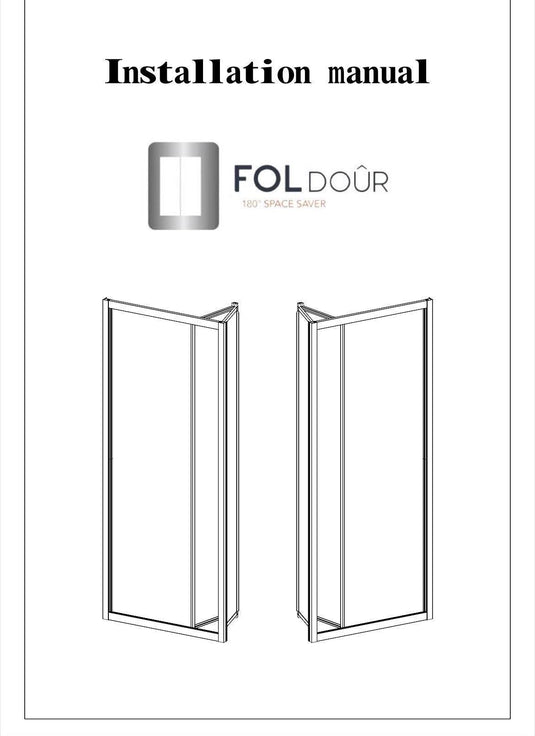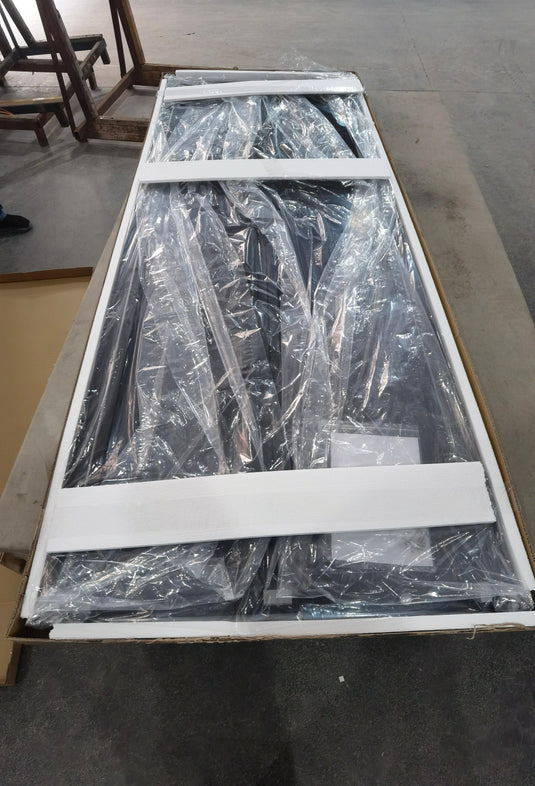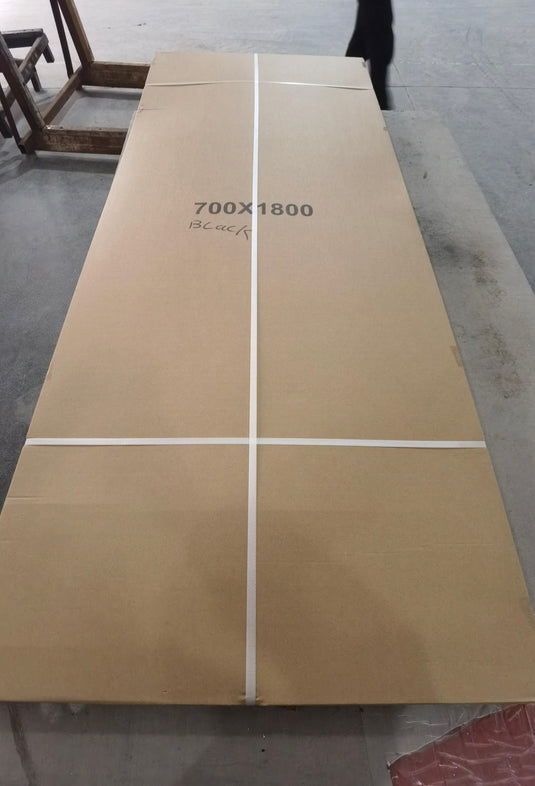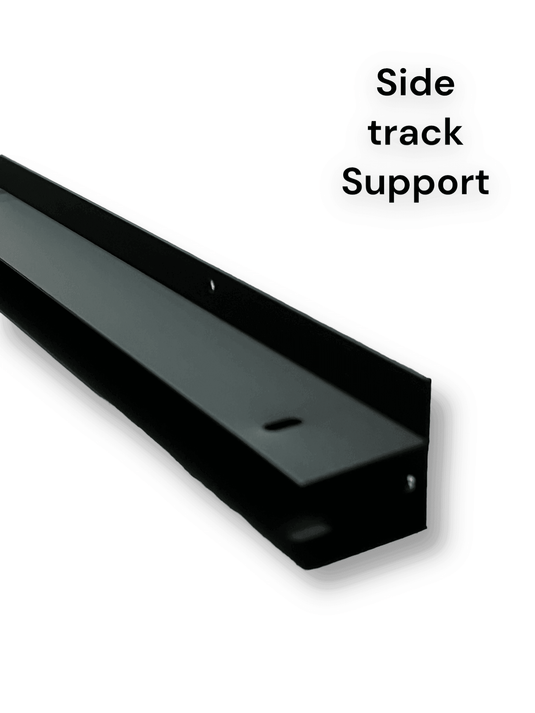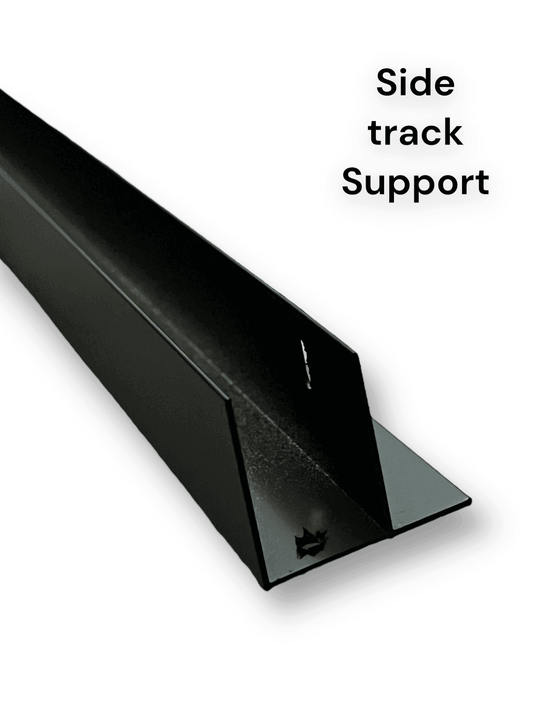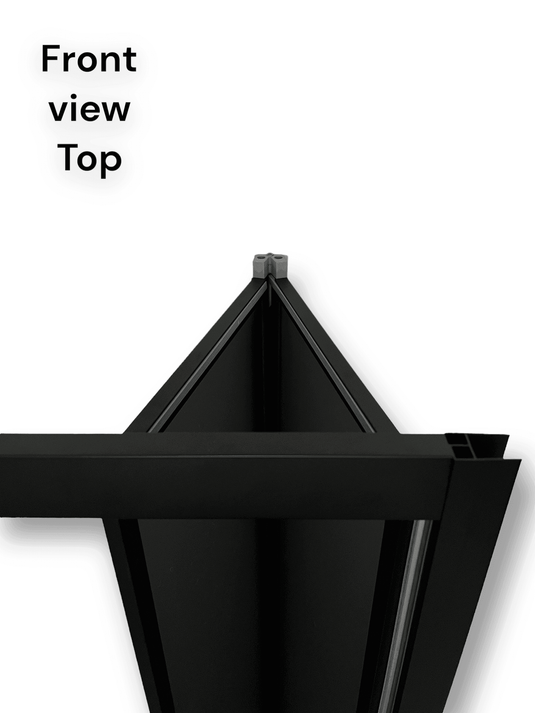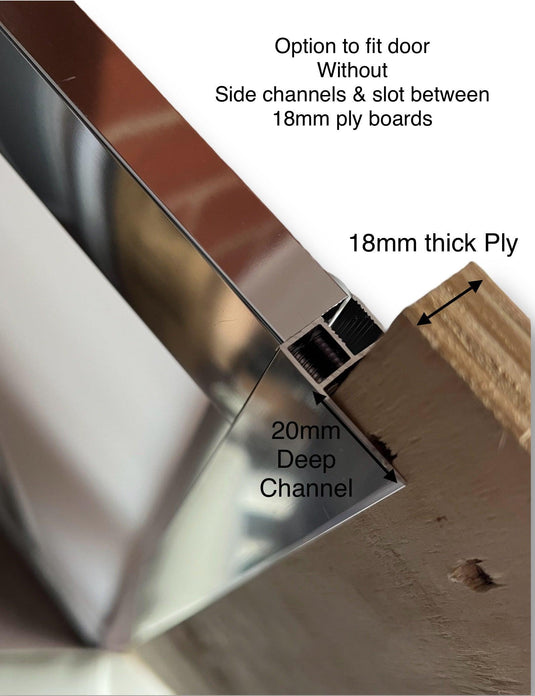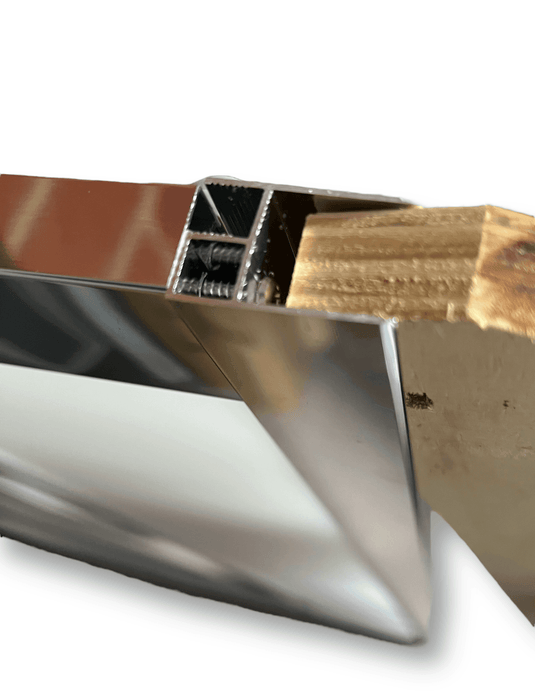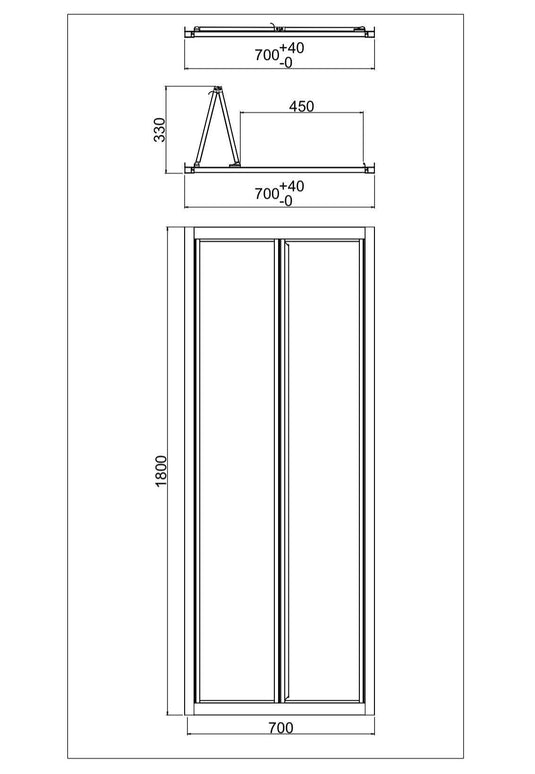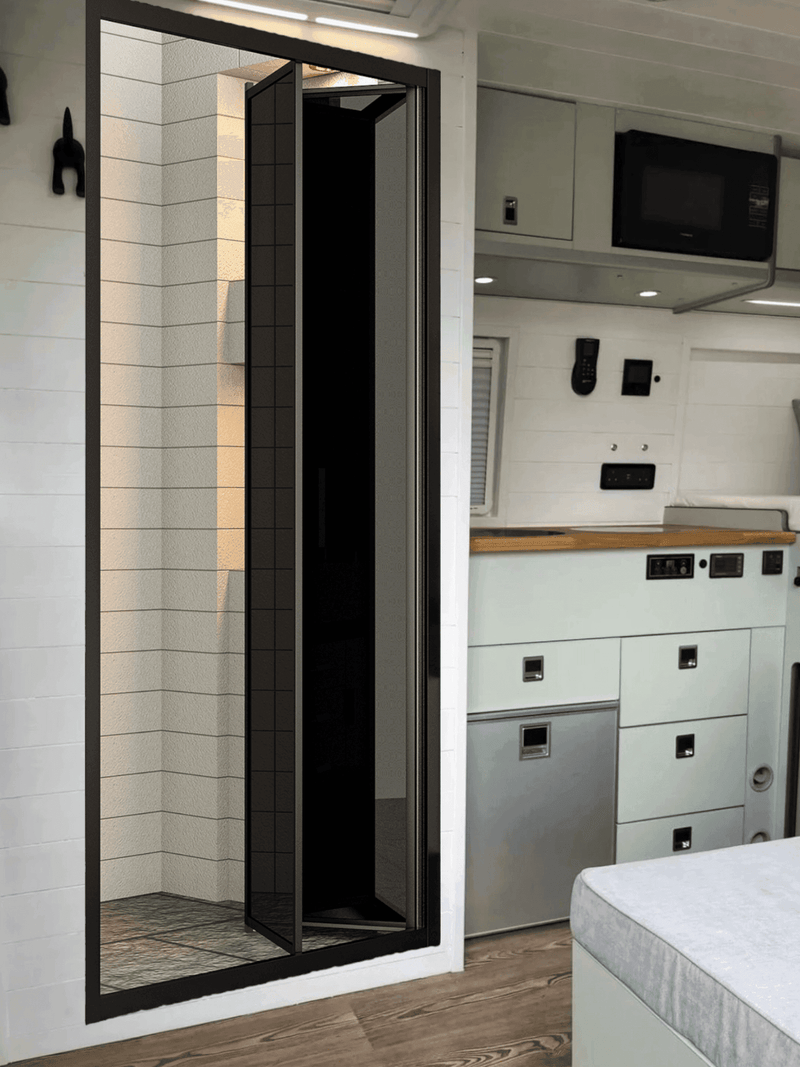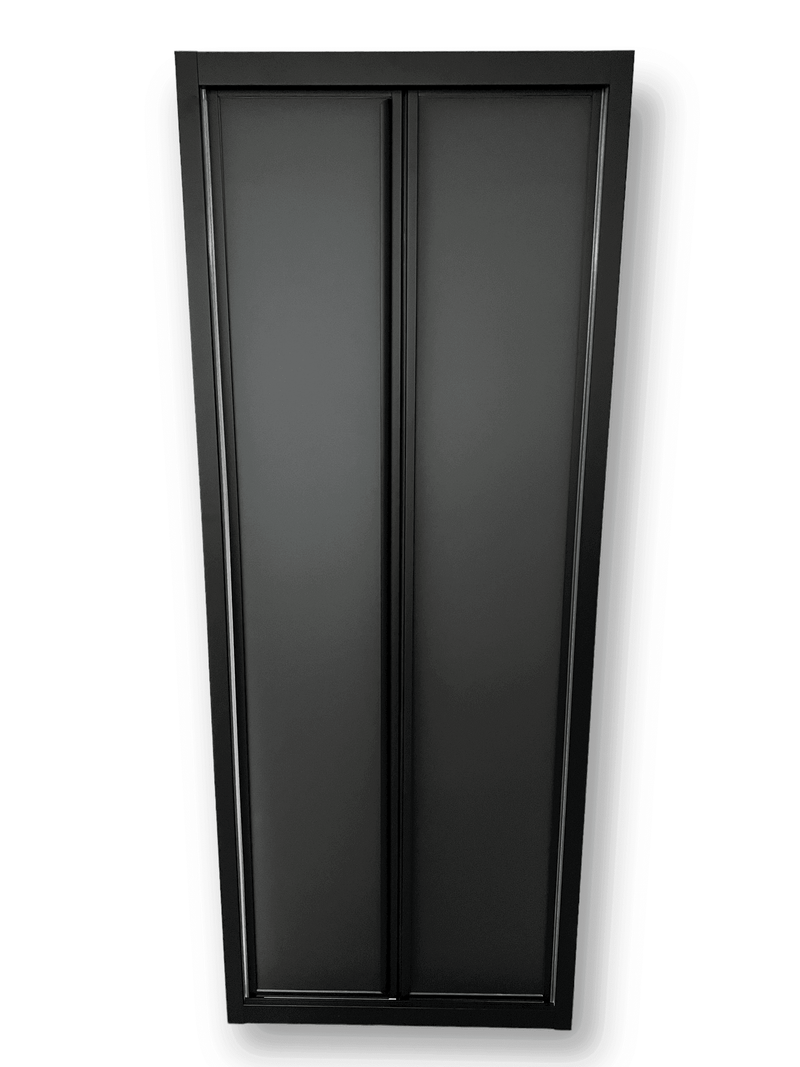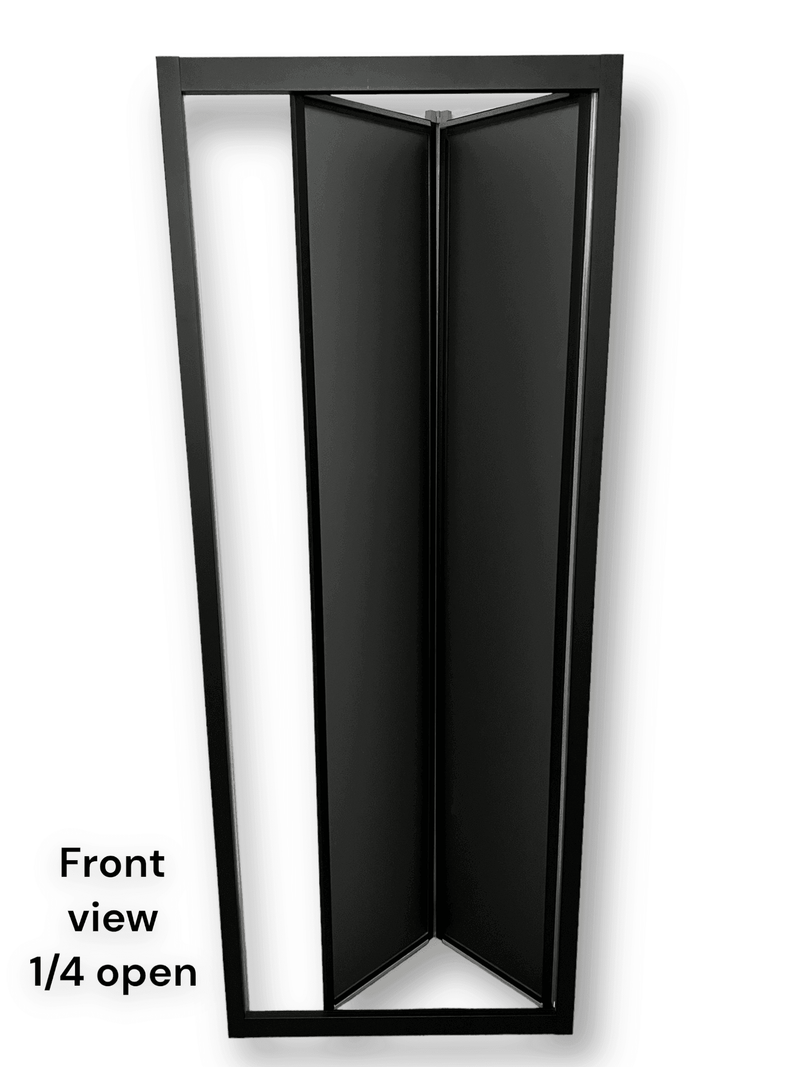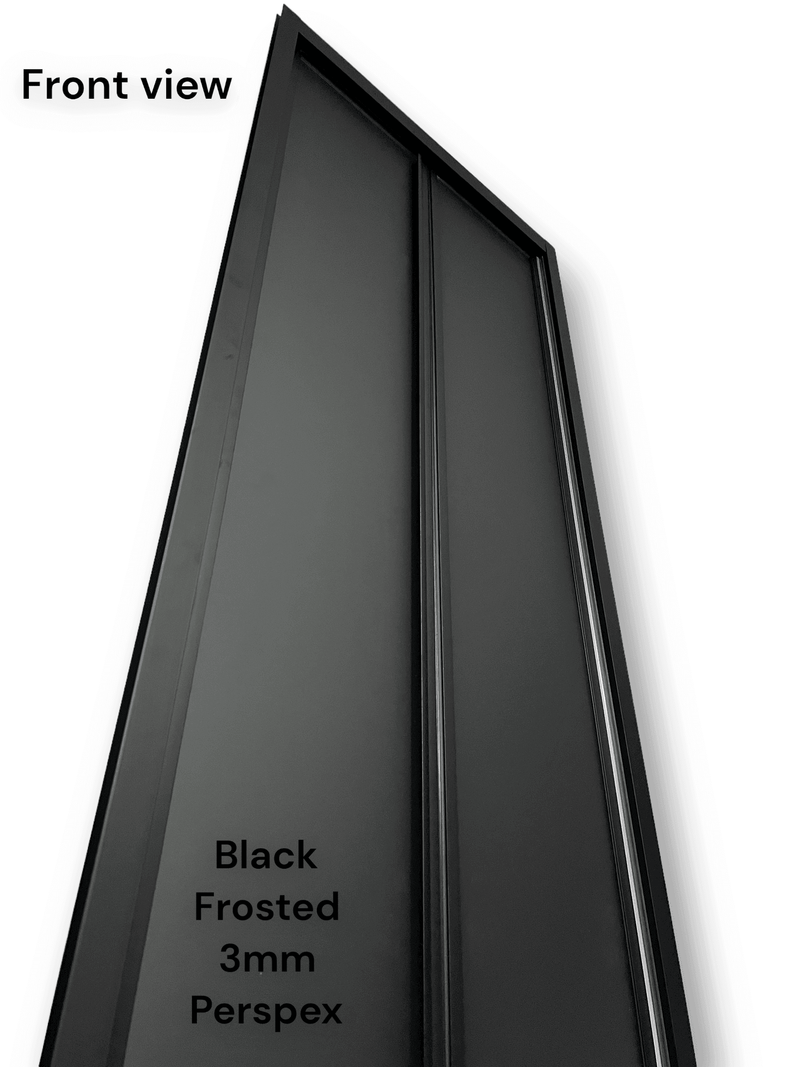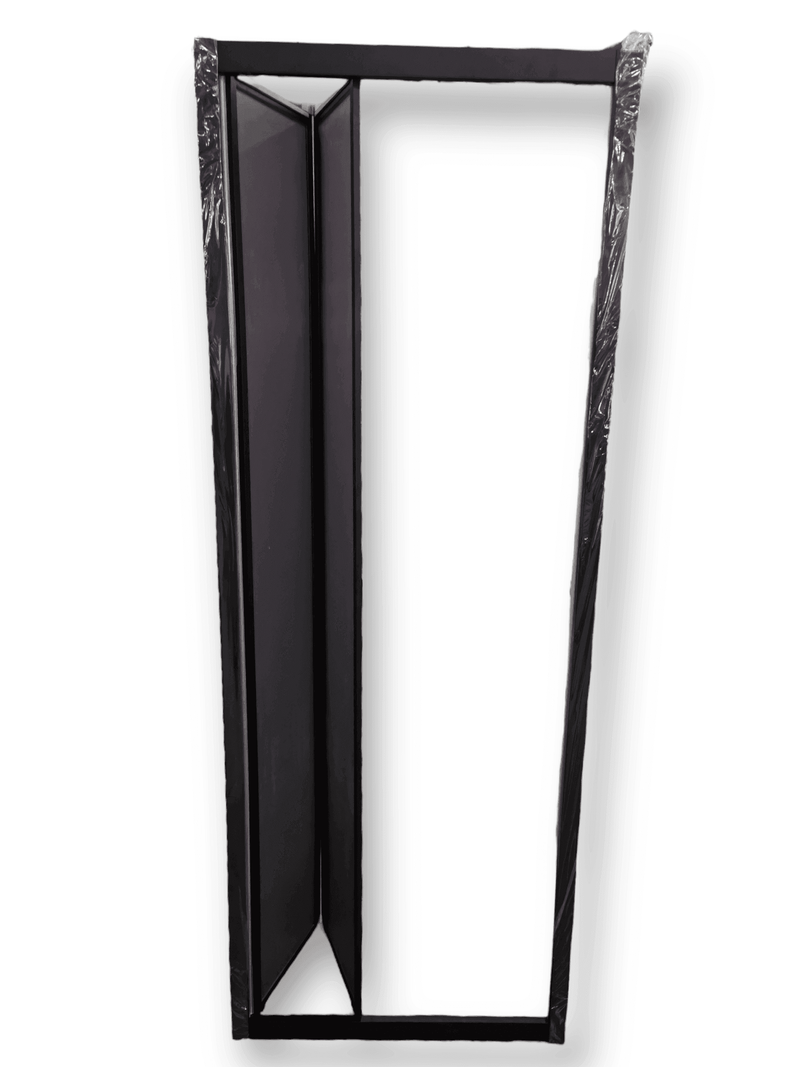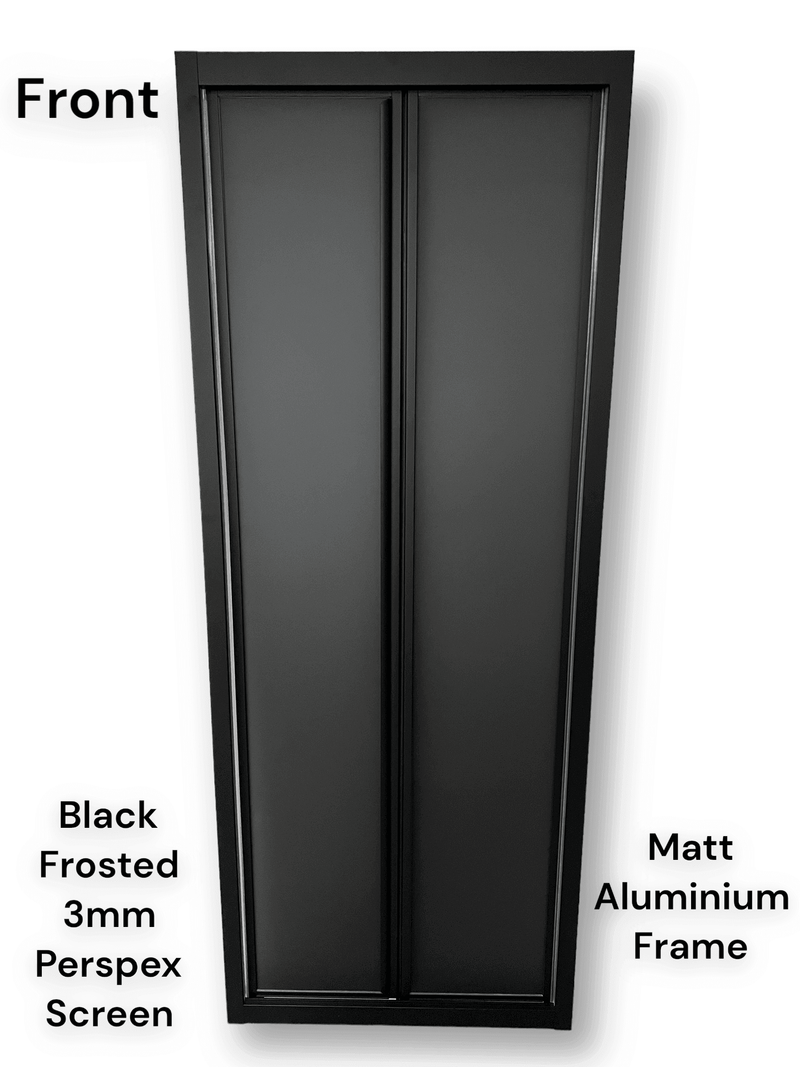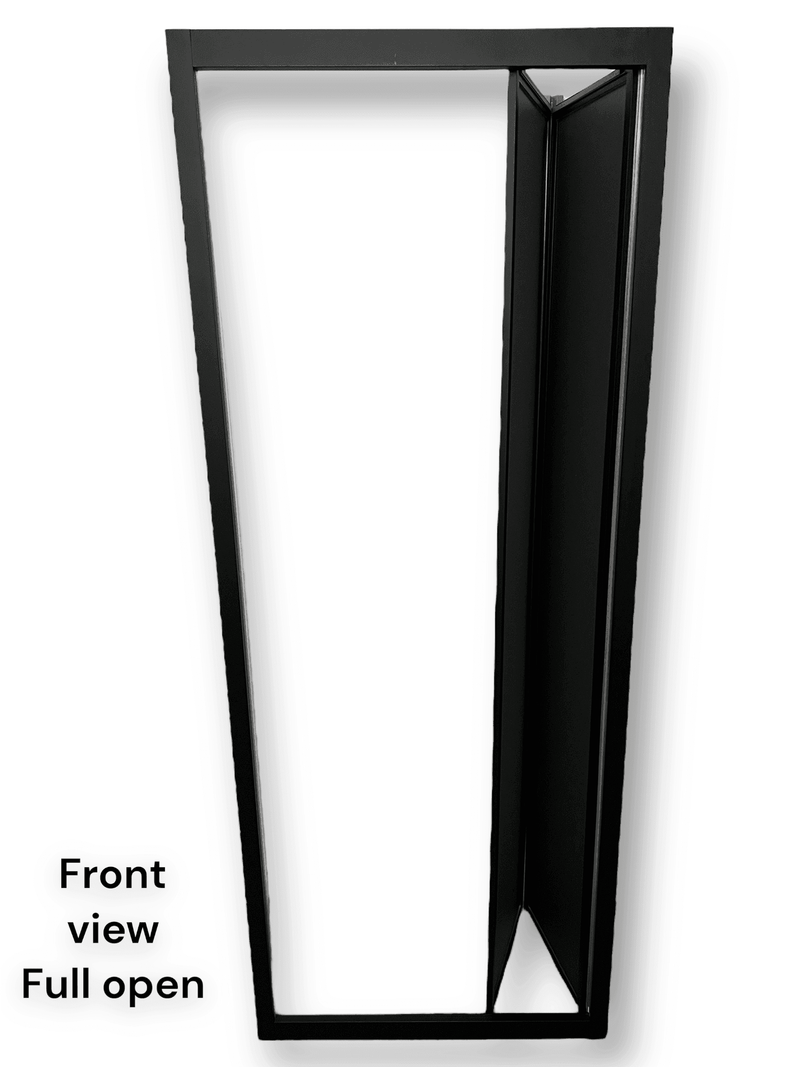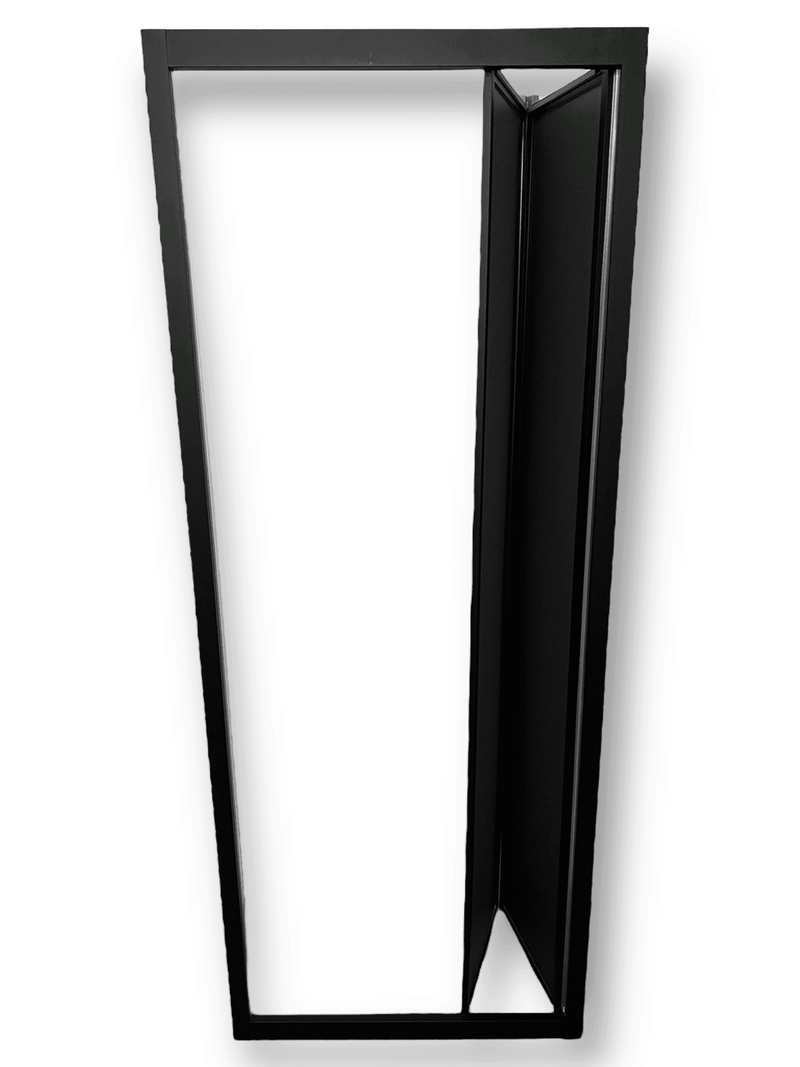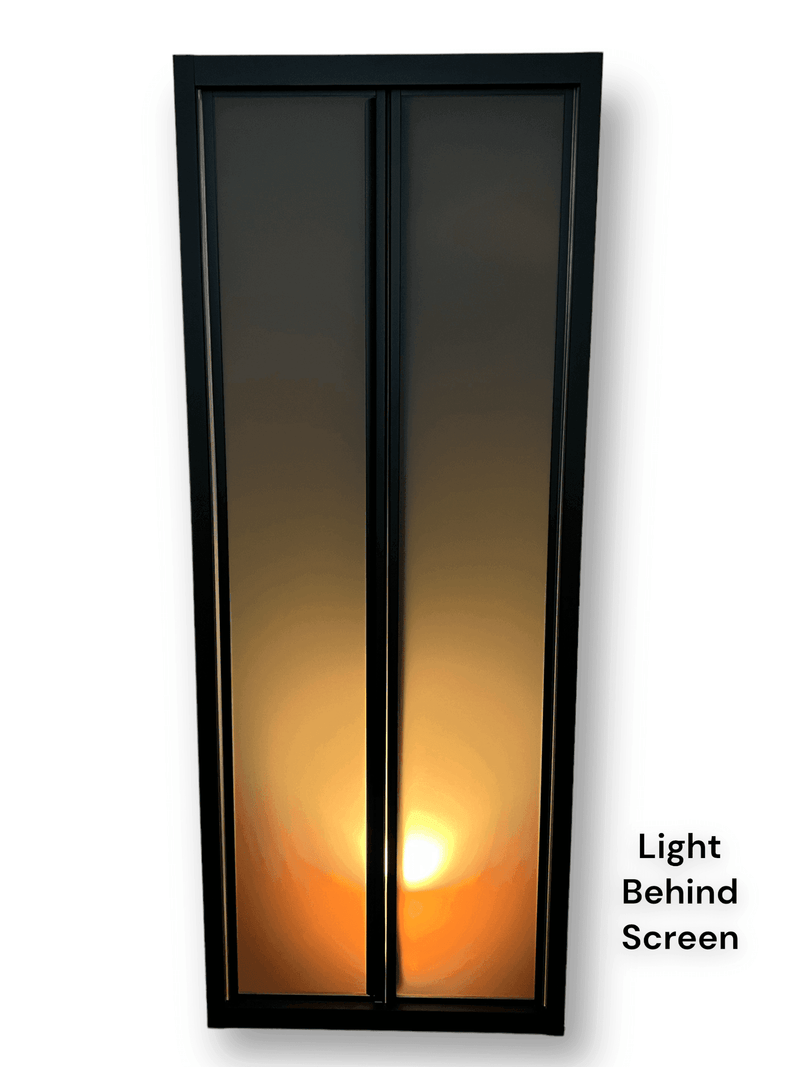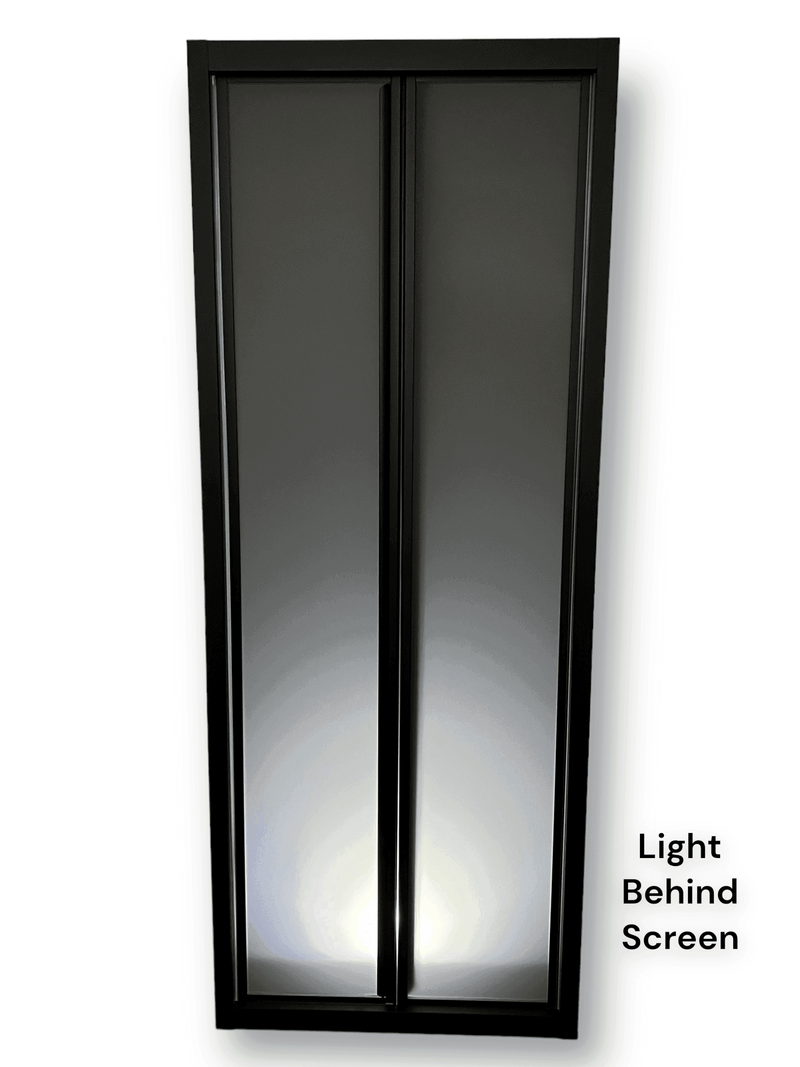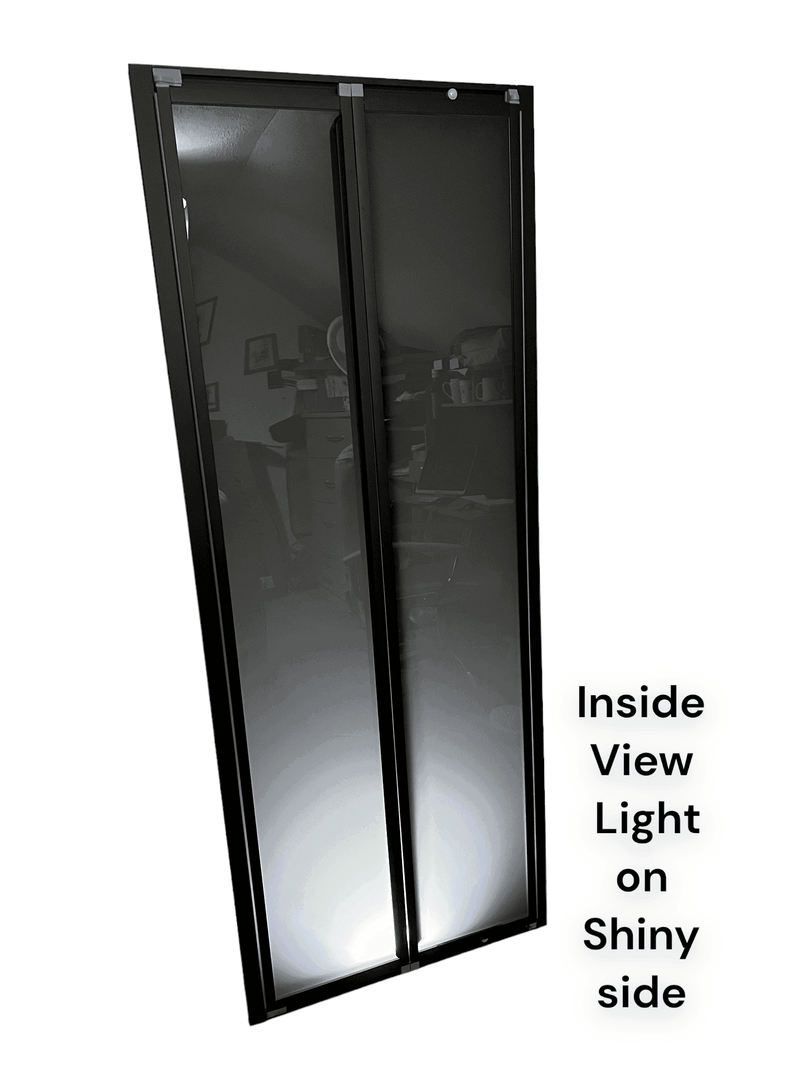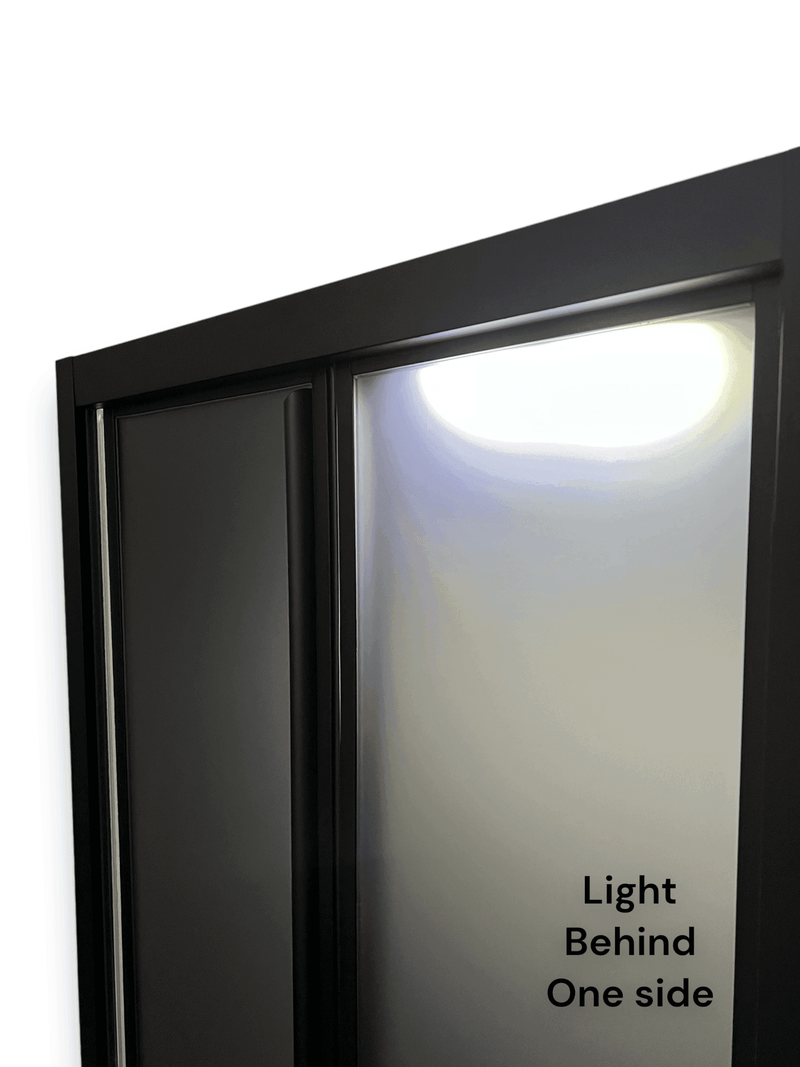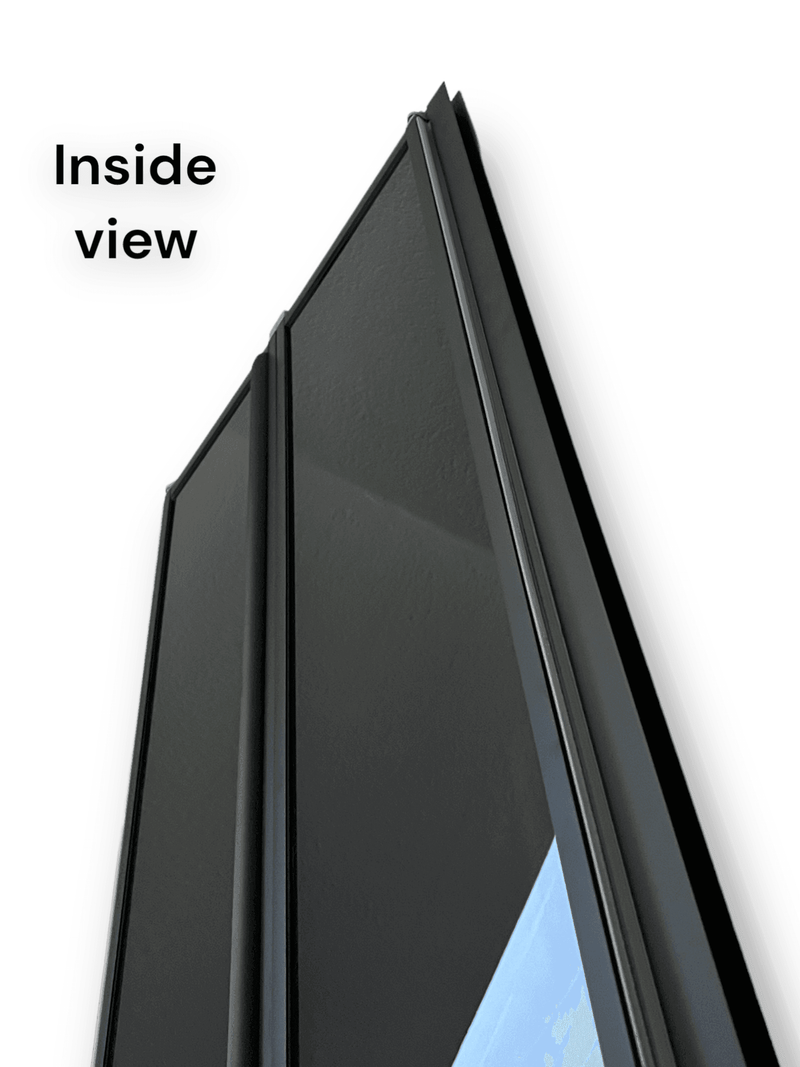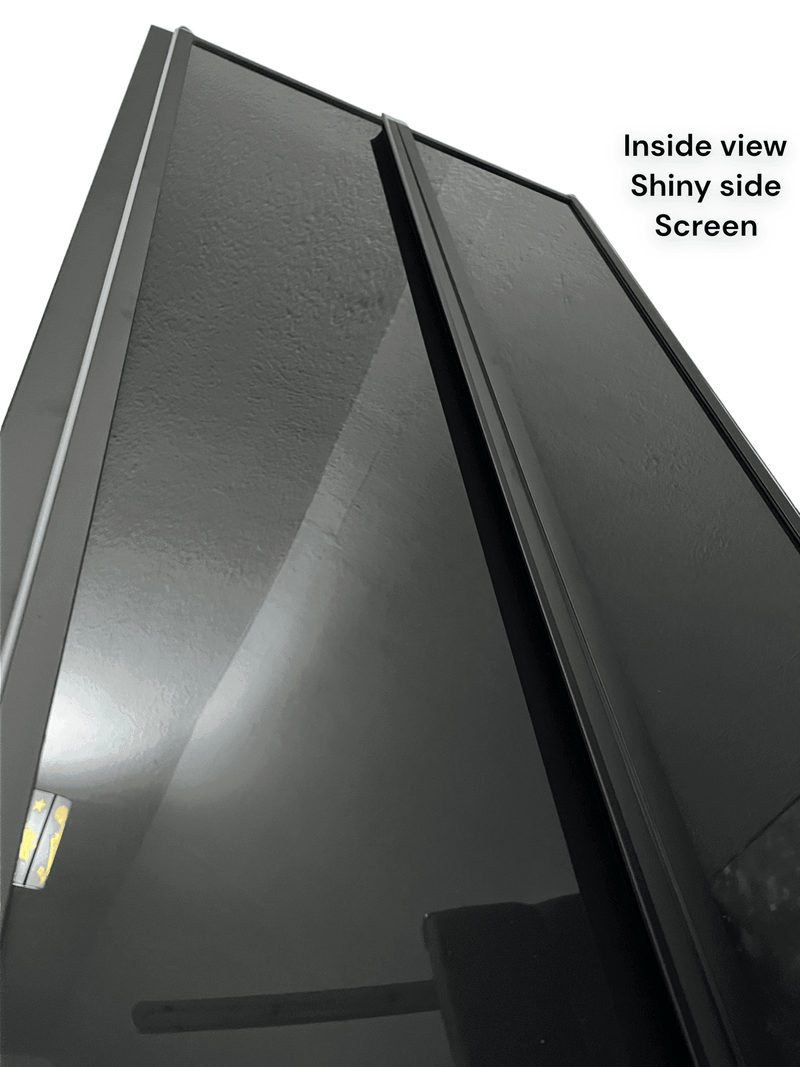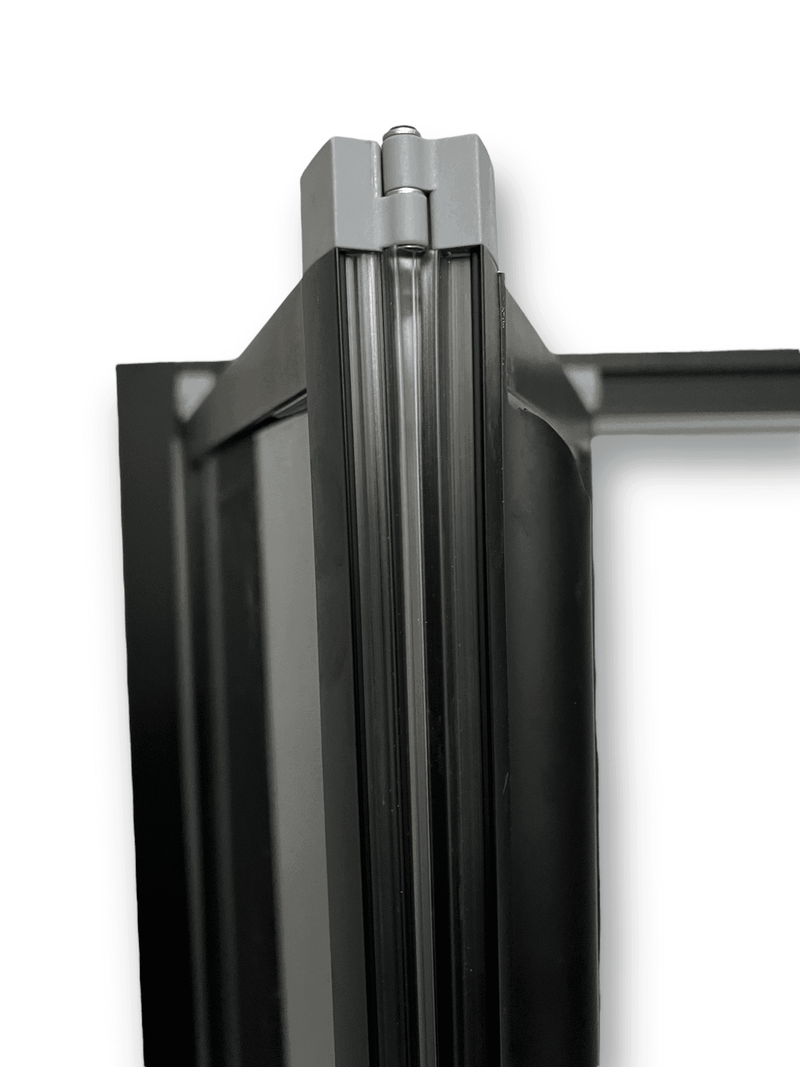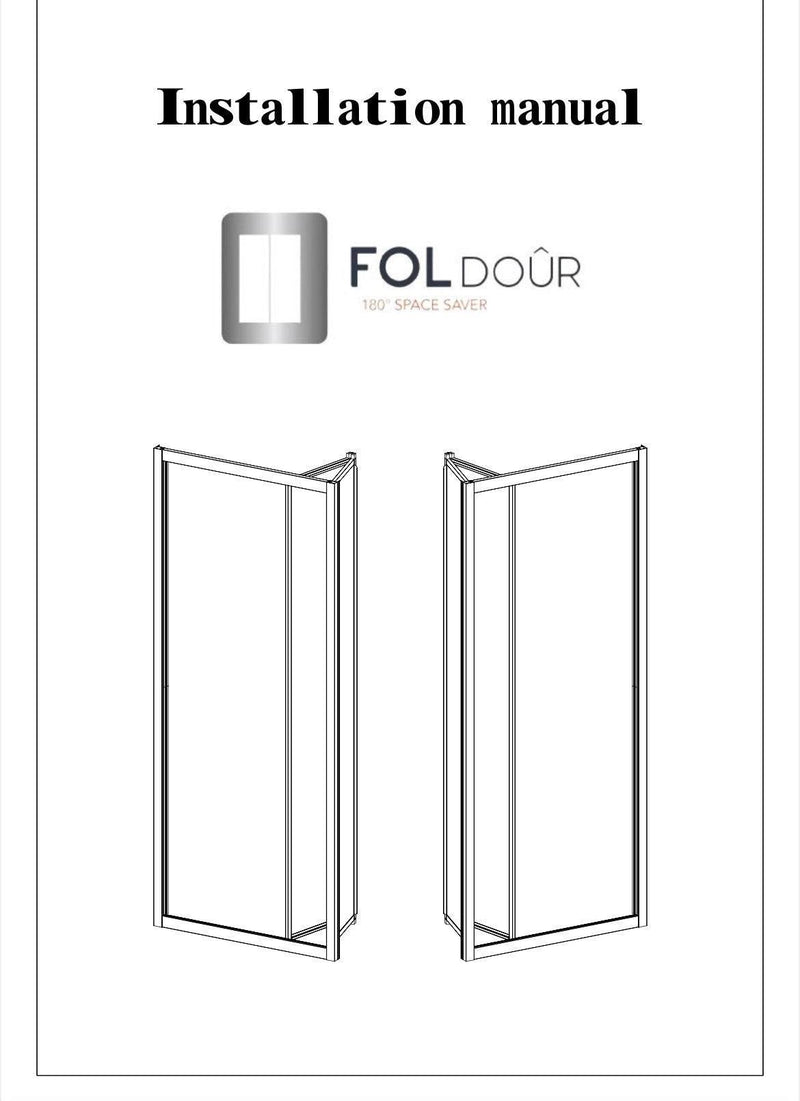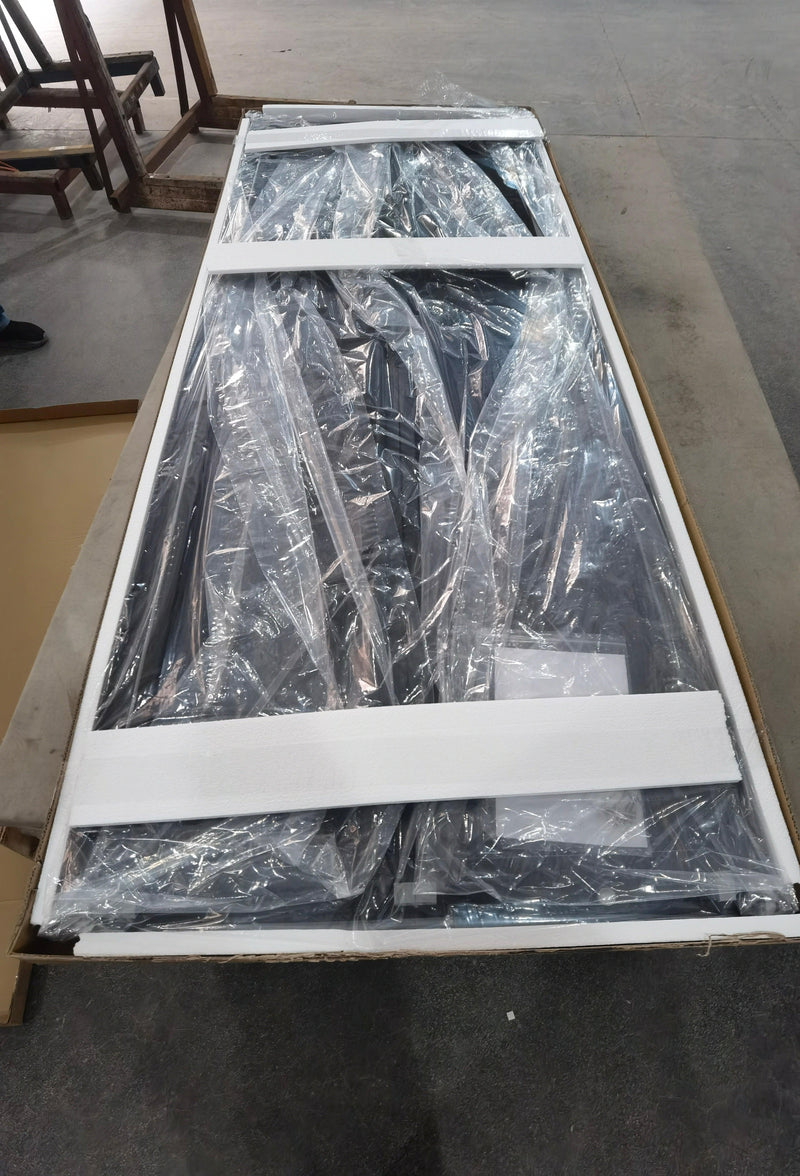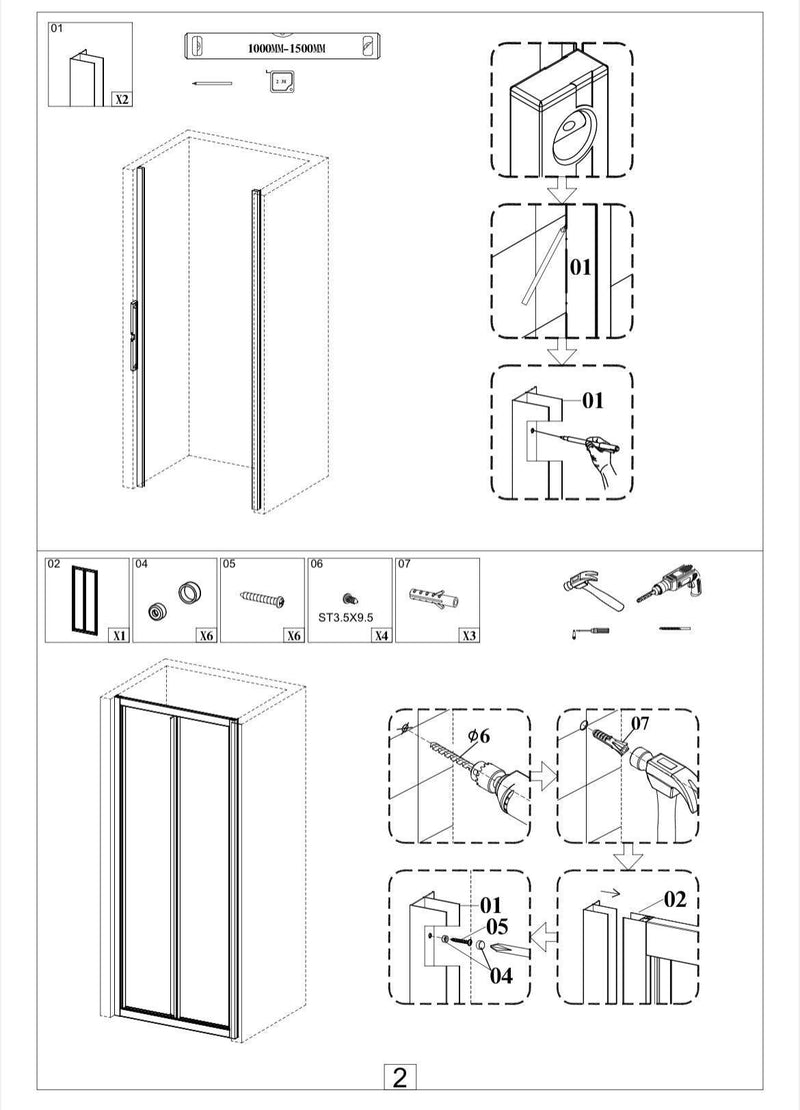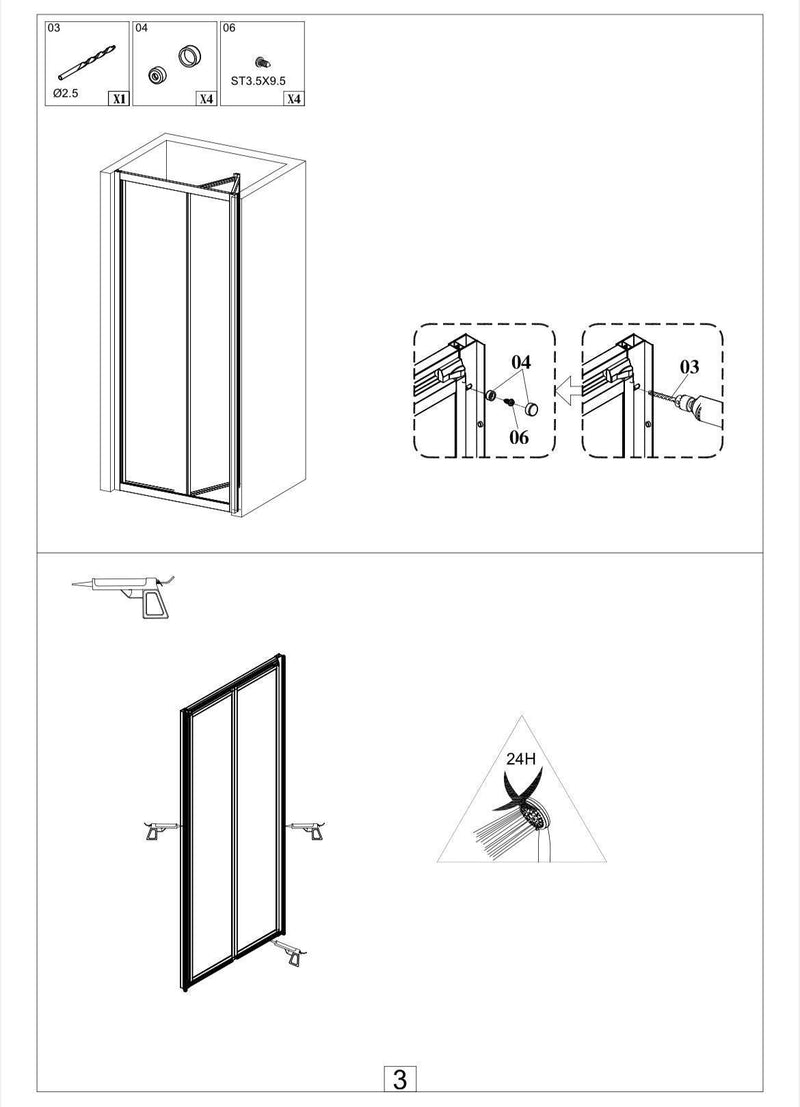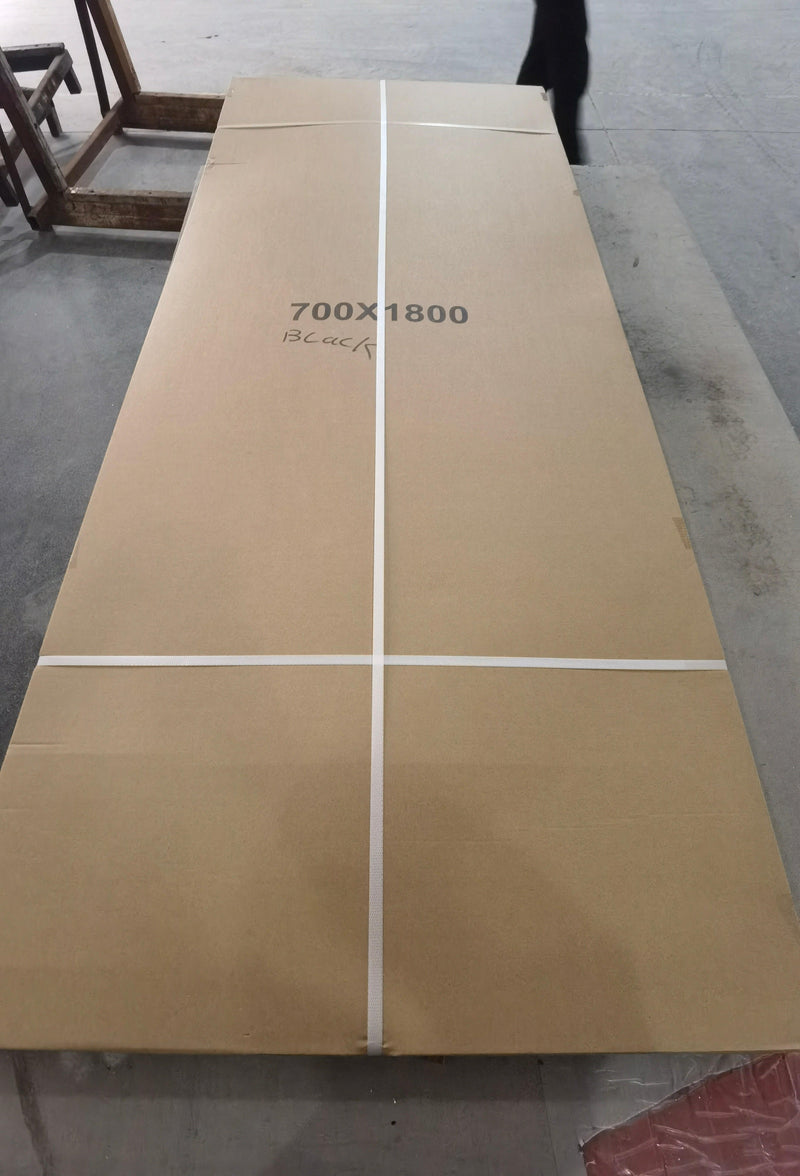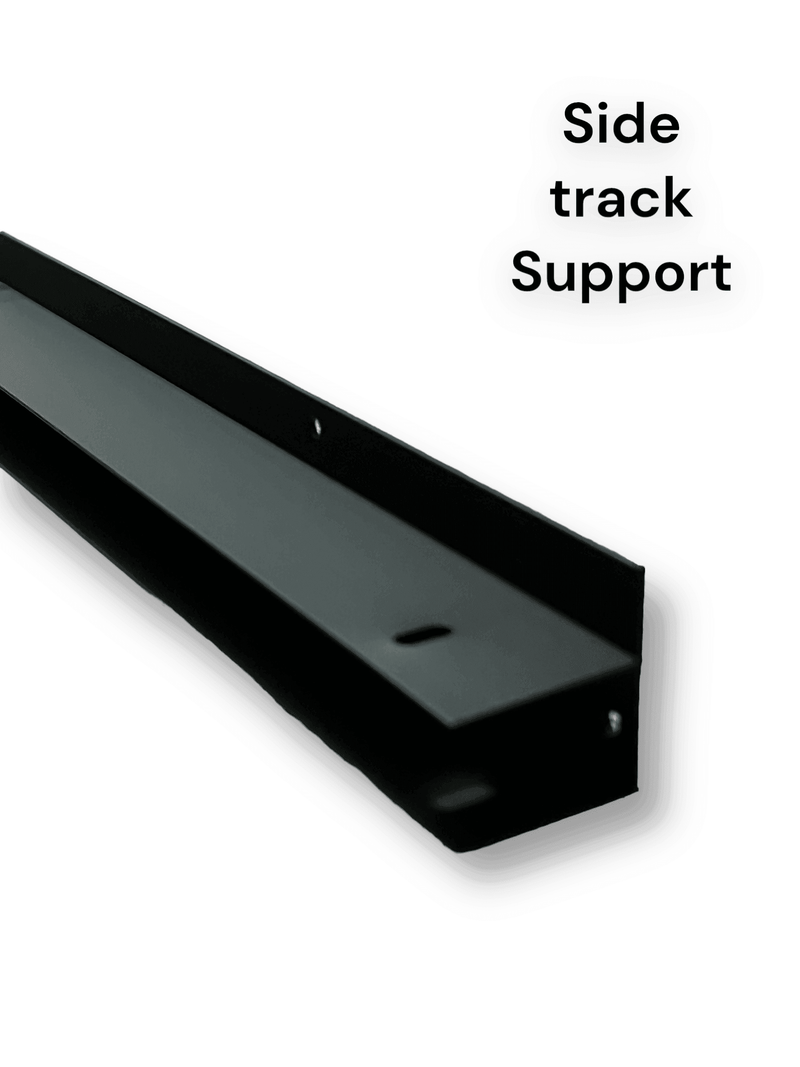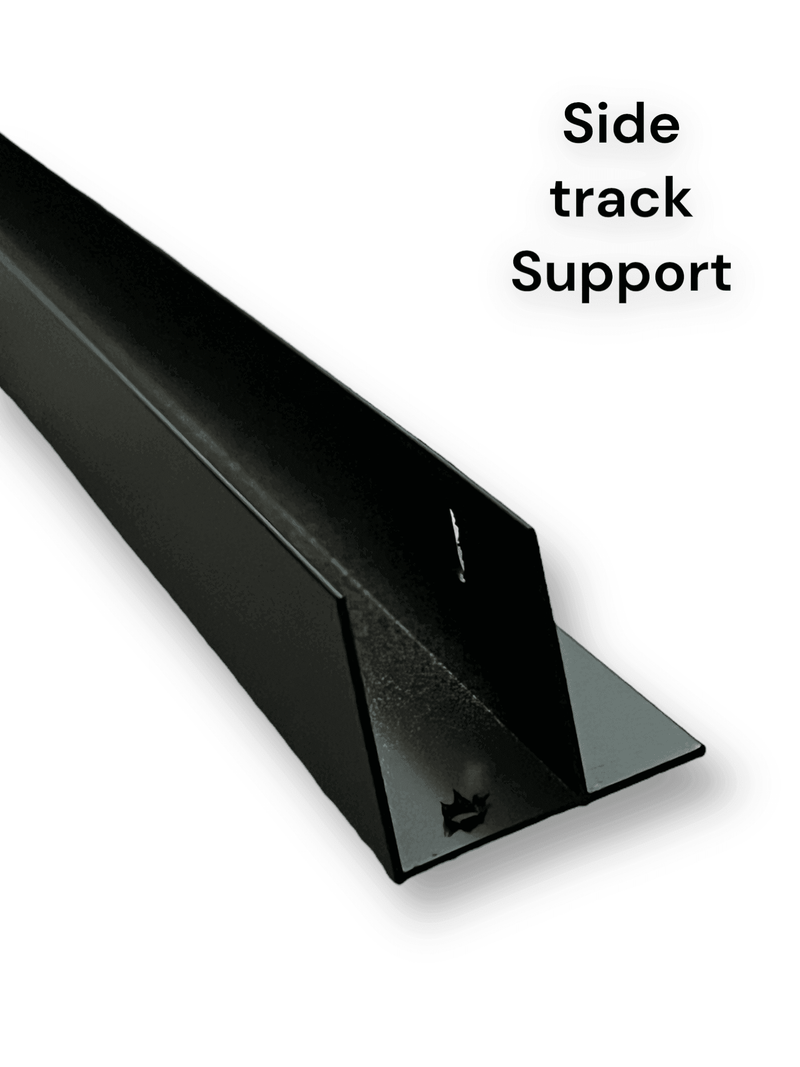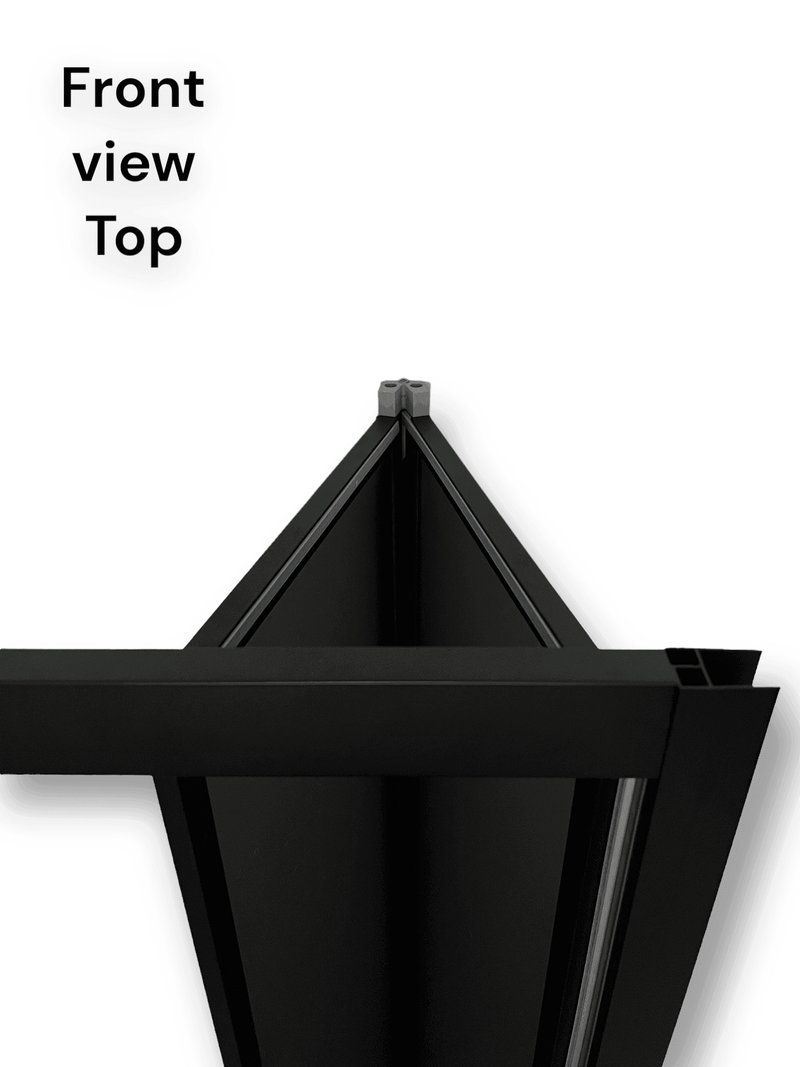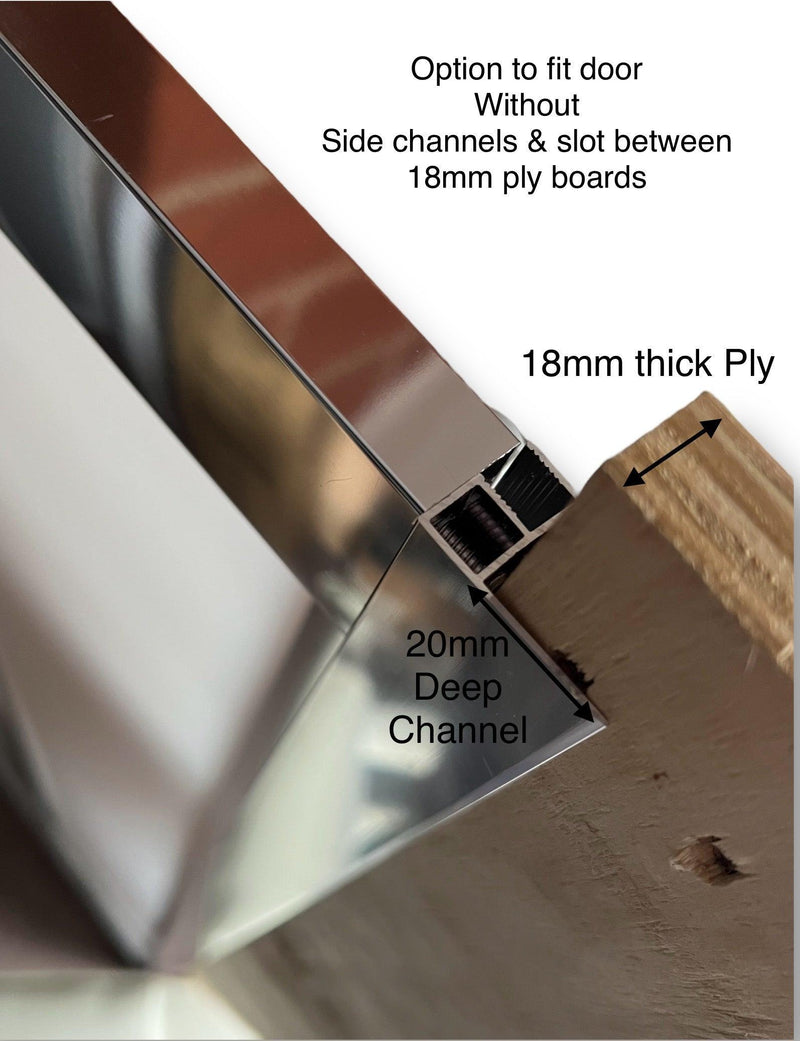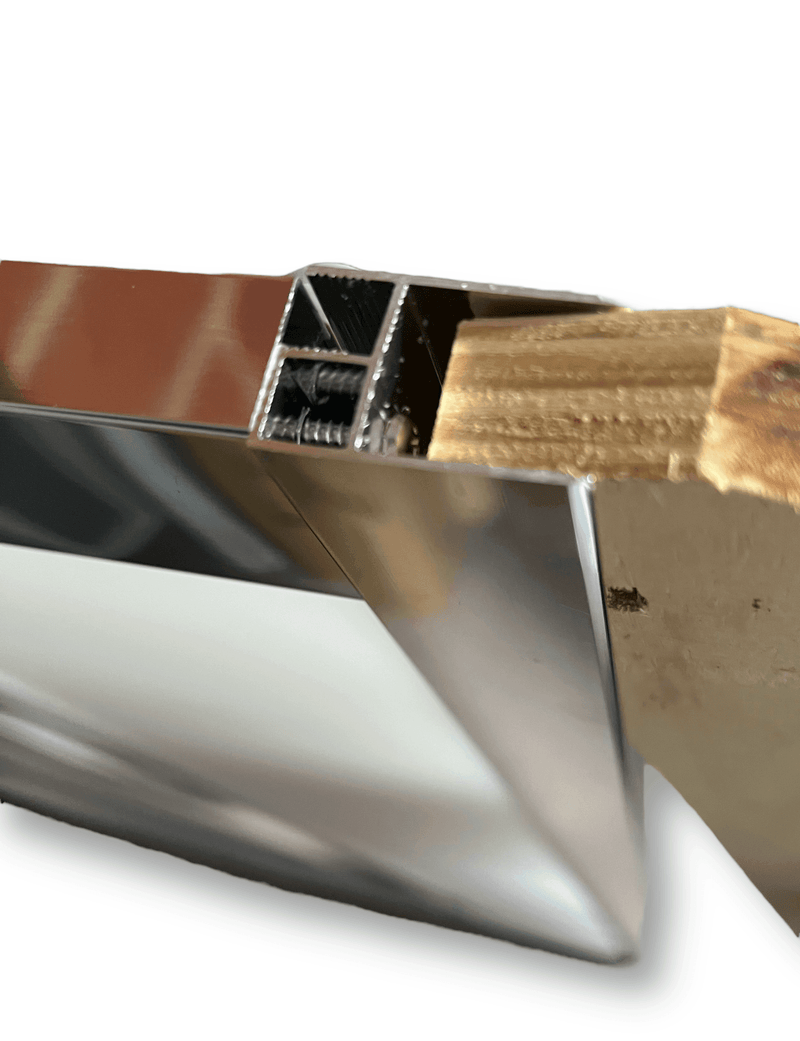 FOLdoûr Bi Folding Accordion Style shower door.
We offer 3 colour choices of Aluminium Frame
Satin Black with Frosted Black Screen 
White with Frosted White Screen 
Chrome with Frosted White Screen 
FOLdoûr has been designed for Campervan use, We have replaced the traditional heavy glass screens with a more suitable material perfect for the Campervan environment our frosted 3mm Perspex Screen reducing the weight by Half to 7-8 kgs
Perspex acrylic was chosen for its 
high shock, abrasion and flex resistance.
excellent weather and UV resistance.
low density / light weight compared with glass but 10 x Stronger 
frosted screen offers excellent light & privacy while showering. 
100% recyclability.
Our Screens are frosted on the outside & reflective shine on the inside, the frosted screen gives full privacy while shower or using the WC 
FOLdoûr is a great space saving shower door option for Luxury Campervans, Motorhomes, Racevans,  Conversions and has been designed to provide a high performance quality shower door for a high performance vehicle that will stand the test of time. 
Easy to read fitting instructions or to be prepared before delivery you can download from our website www.thedour.co.uk
Fitting Options - 
Flush Frame finish -
Doors can fitted using both side fixing tracks to secure the door and fixed between 2 side walls width 702mm
Door held between 15mm ply walls, Ply slotted between the doors side channels.
20mm Kick-out Frame 
Use side tracks to secure the door, 20mm frame will kick-out into walk way, remaining 20mm side track to be fixed to 15-18mm ply sides. 


Specifications -  

Gross box weight 10.5kg
Box Measurements -
W 74cm / 740mm
H 178cm / 1780mm
D 6.5cm / 650mm
Out of box weight - 8kg
Box Measurements -
W - 70cm / 700mm
H - 170cm / 1700mm or H 180cm / 1800mm
D - 2cm / 20mm
Side track fixing - 4cm / 40mm
Door frame & opening -
Total walk through 435mm
Door sliding depth inside when open 290mm
Door Side frame - 35mm wide
Door Top & bottom frame 45mm wide
Side channels on each side of door 1.8cm / 18mm x 2.2cm / 22mm depth
Kick out frame fitting -
Frame in walk way kick out 2cm / 20mm with fixing frame Left with 2cm / 20mm
Contact Us
Please fill out the form below and we'll get back to you within 24 hours.