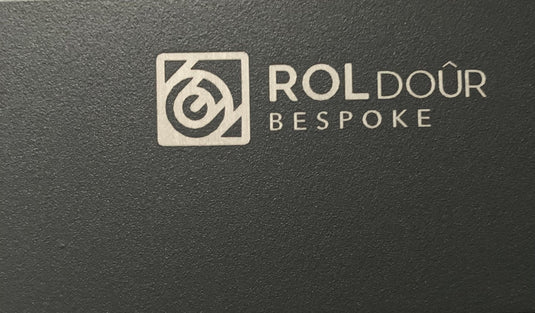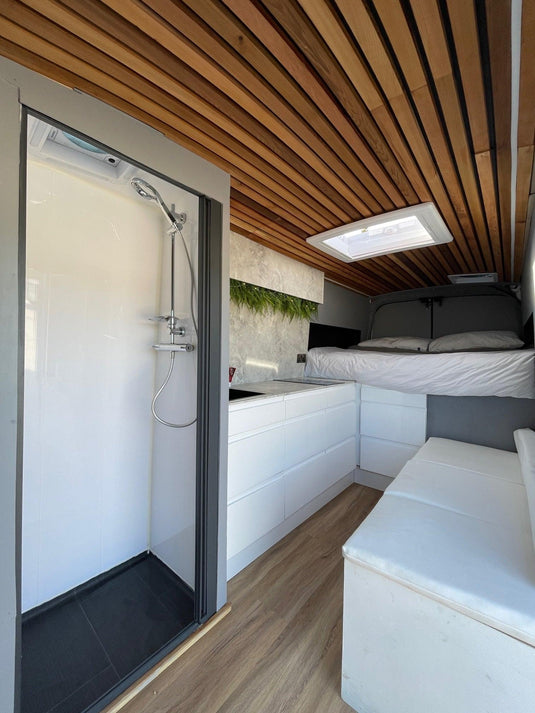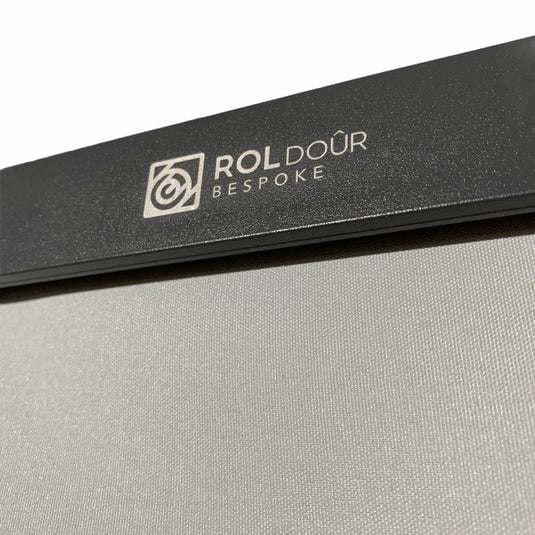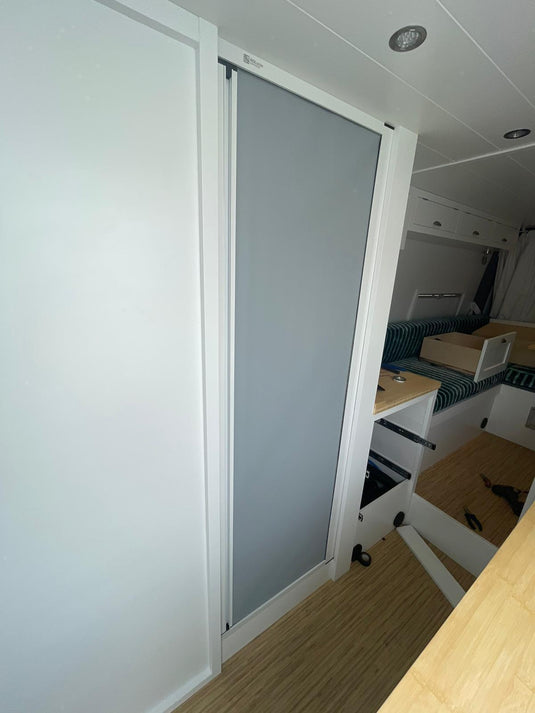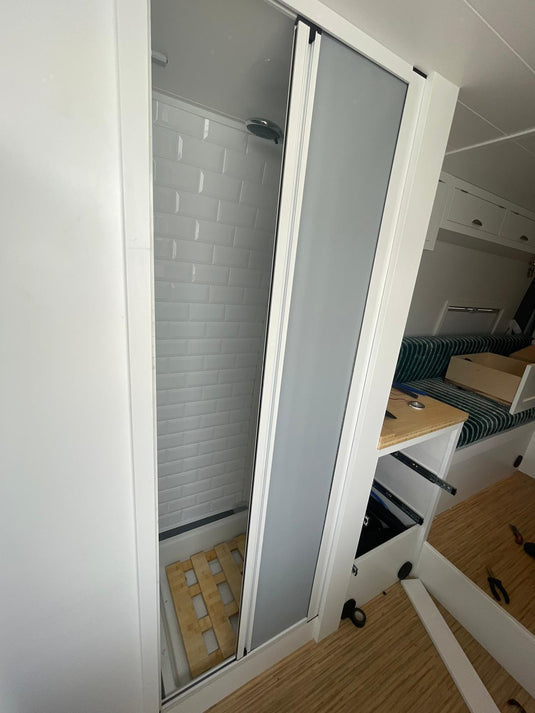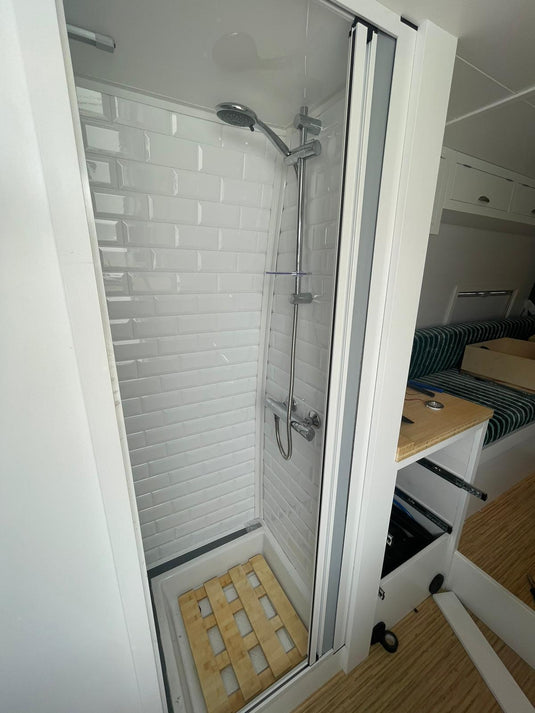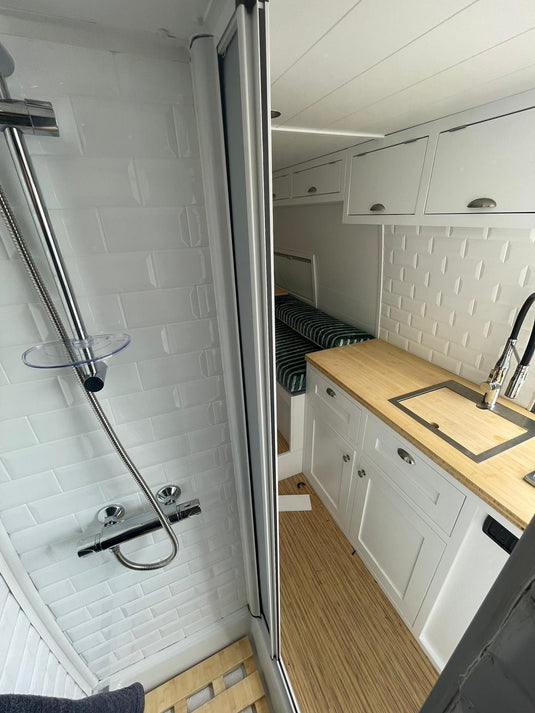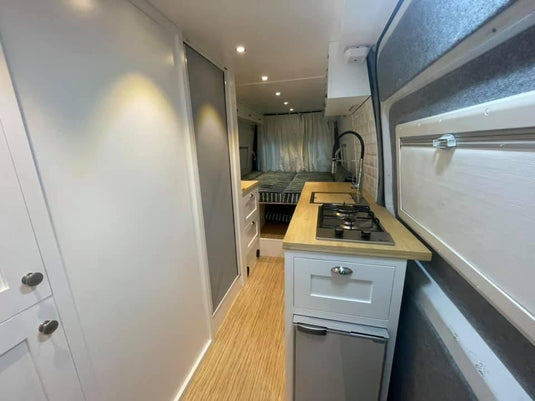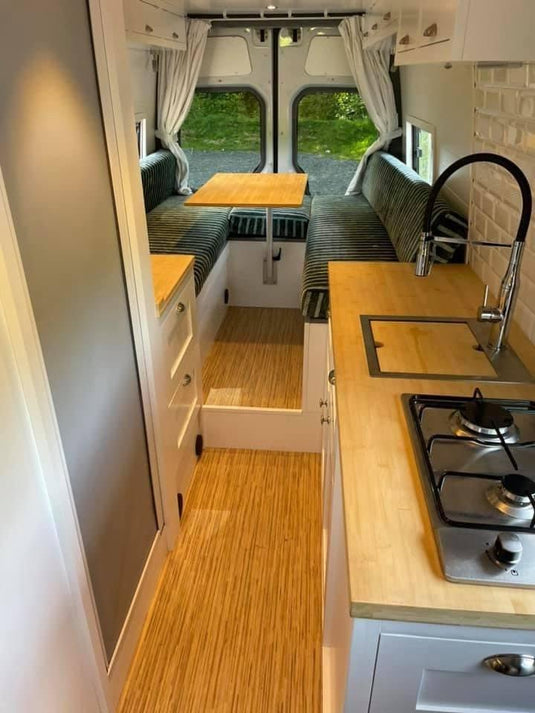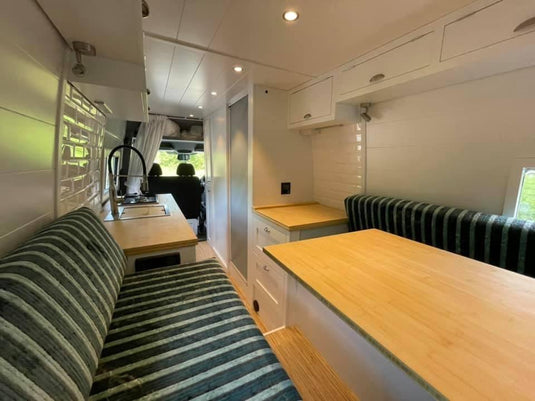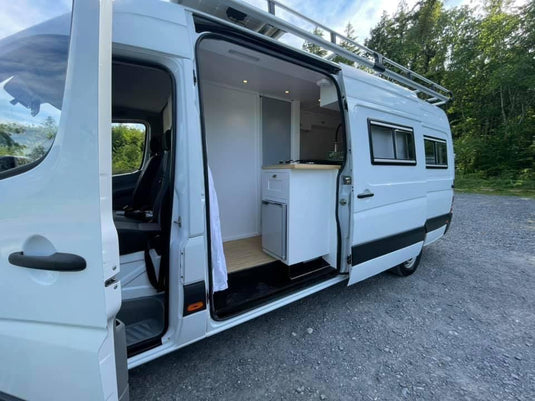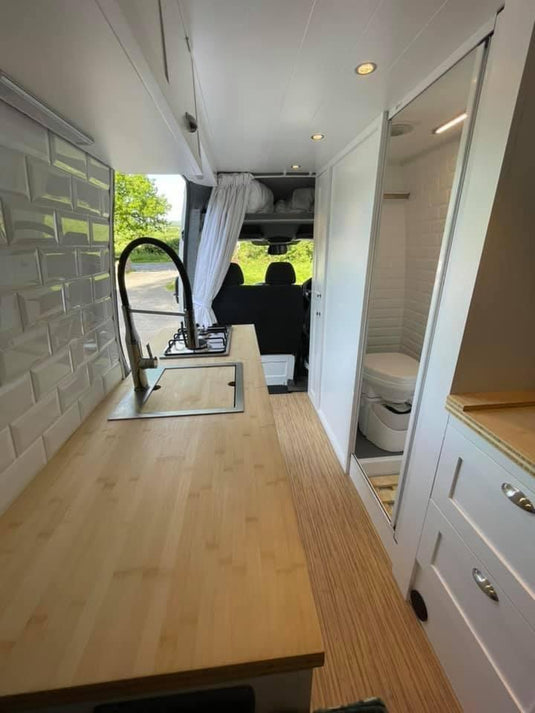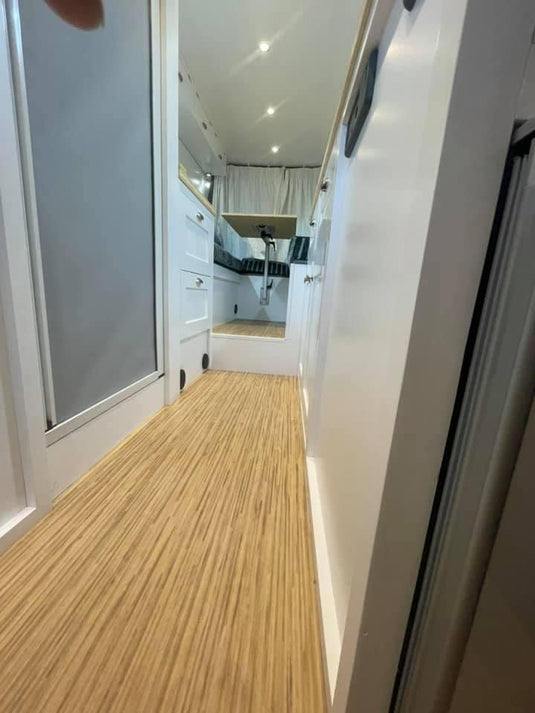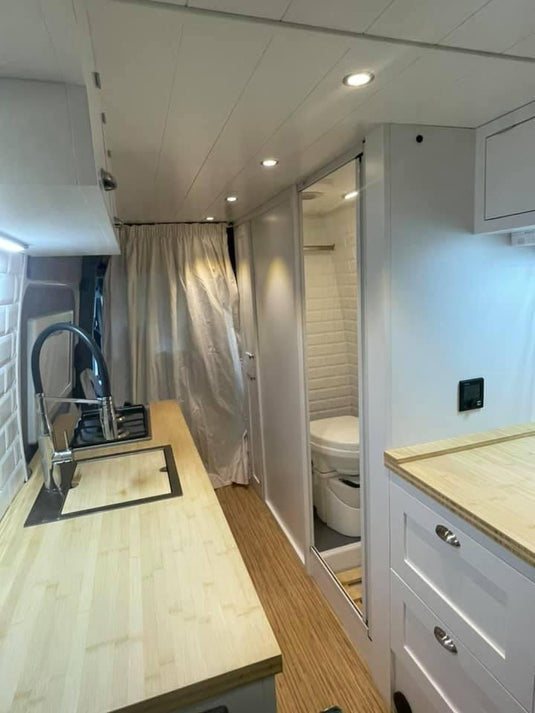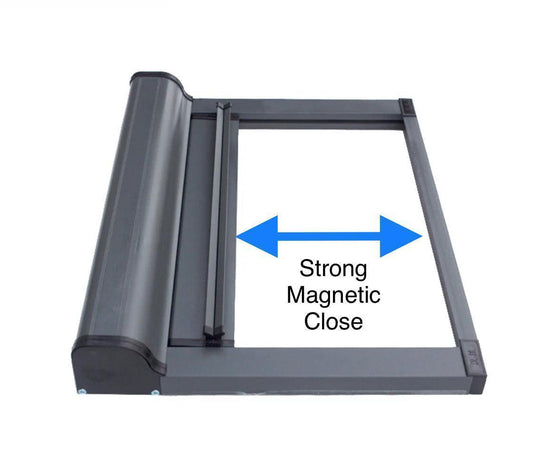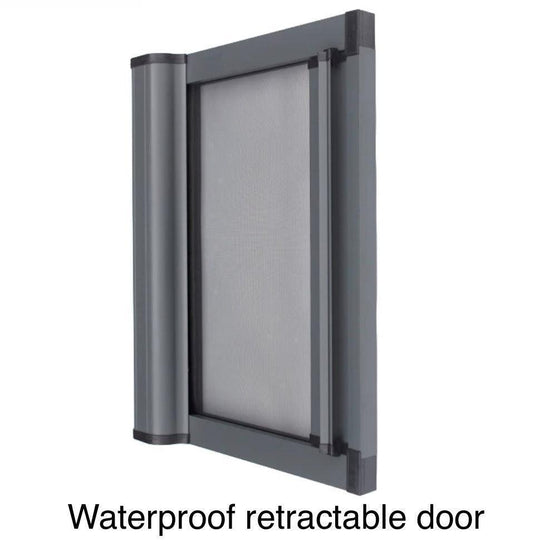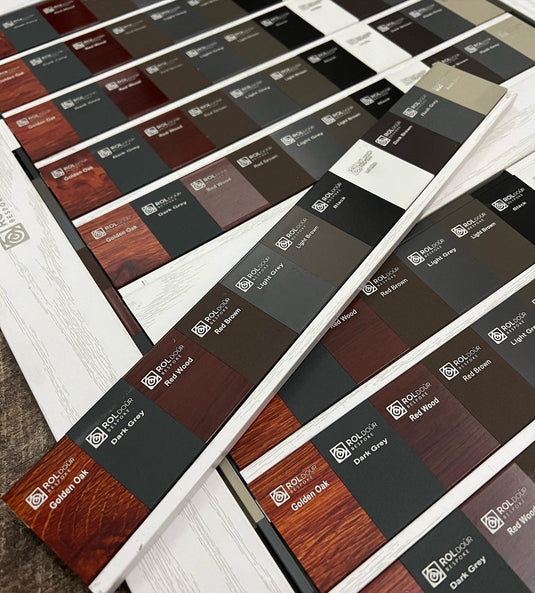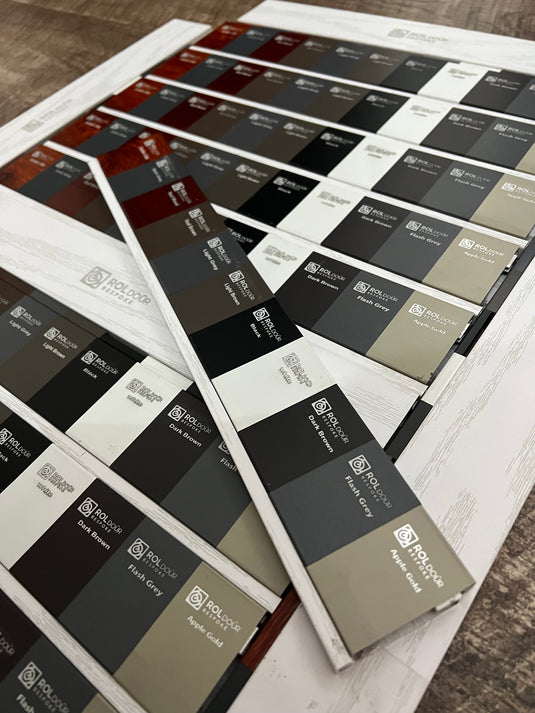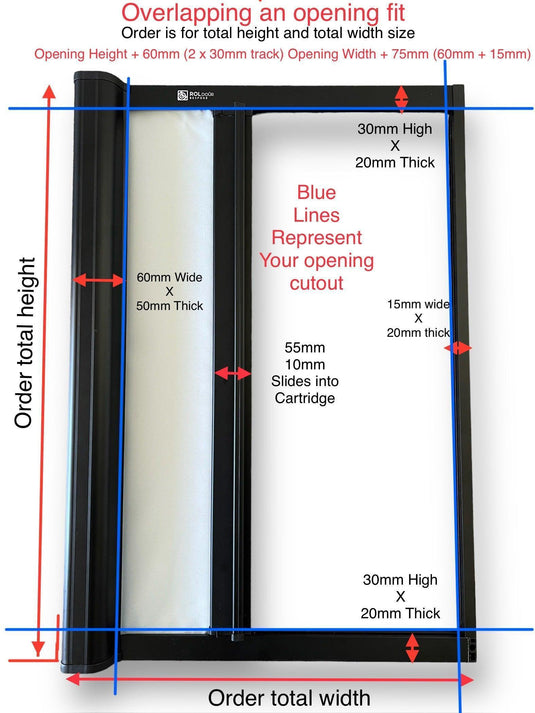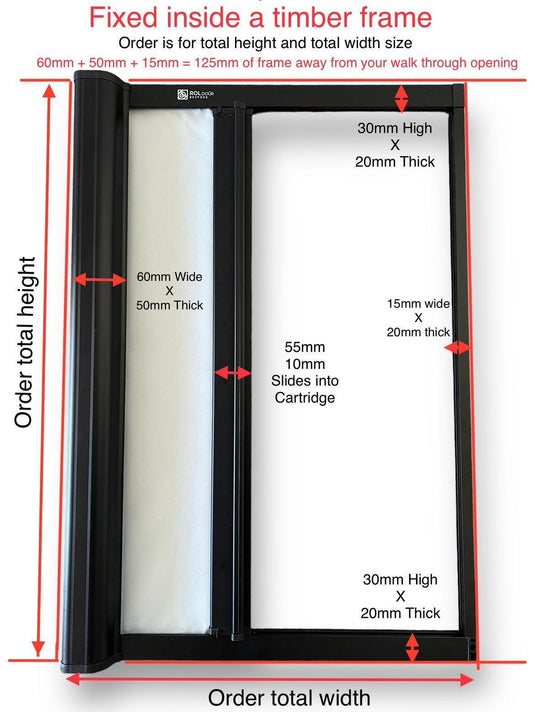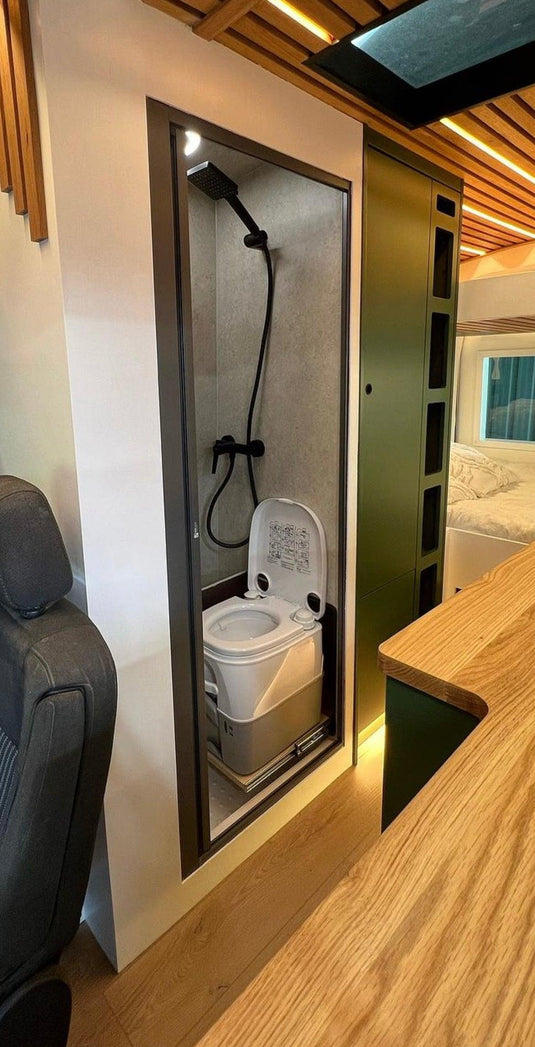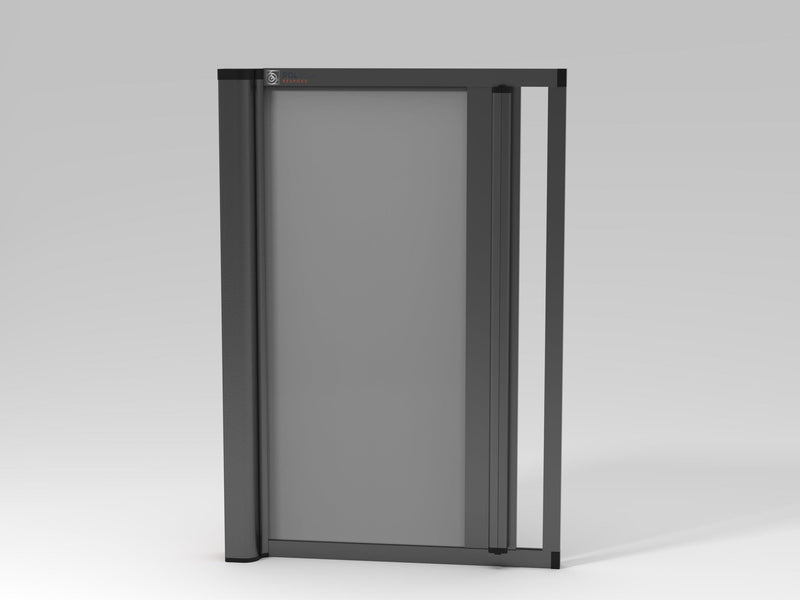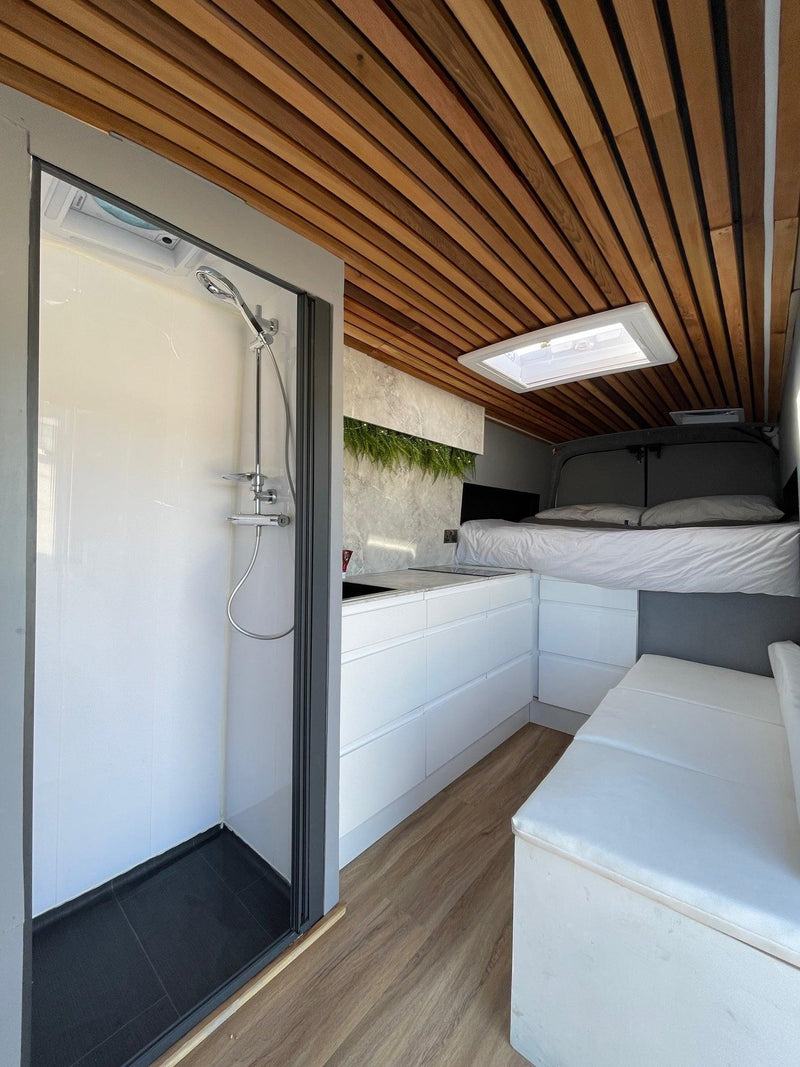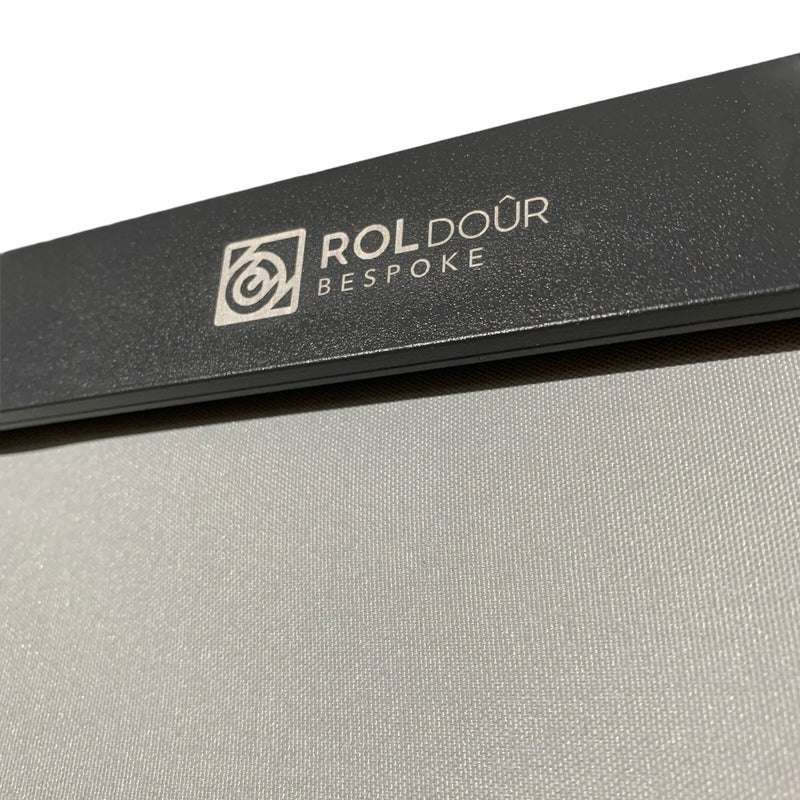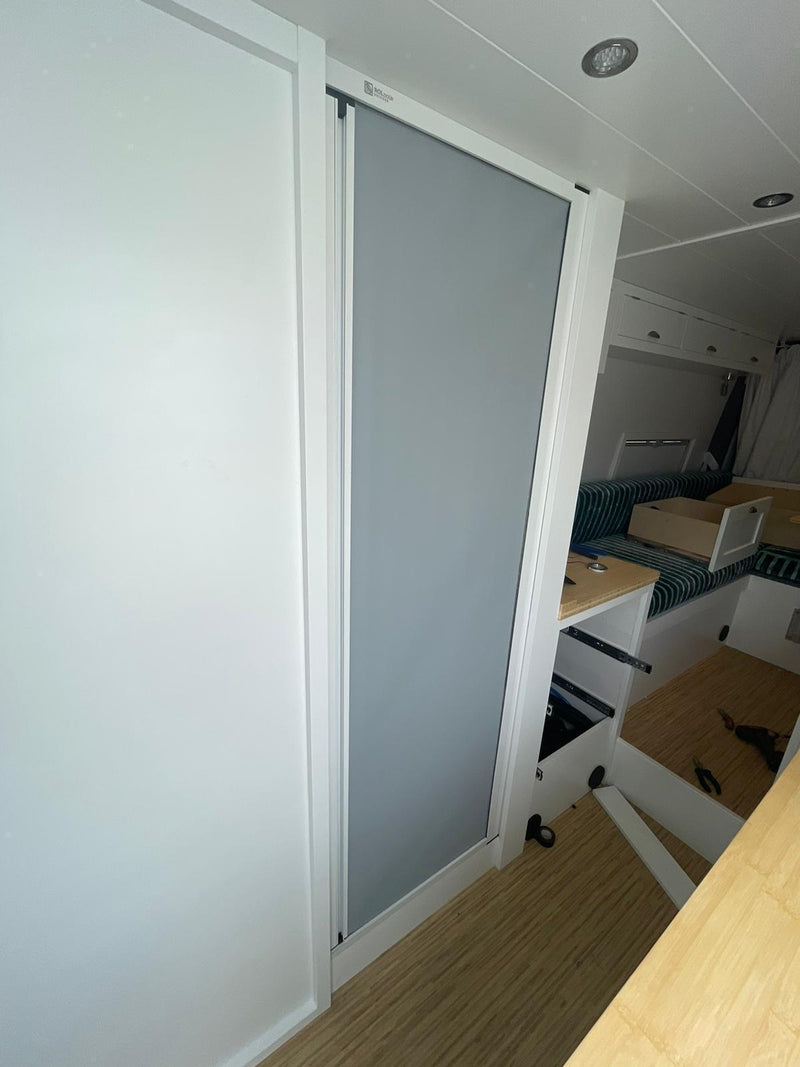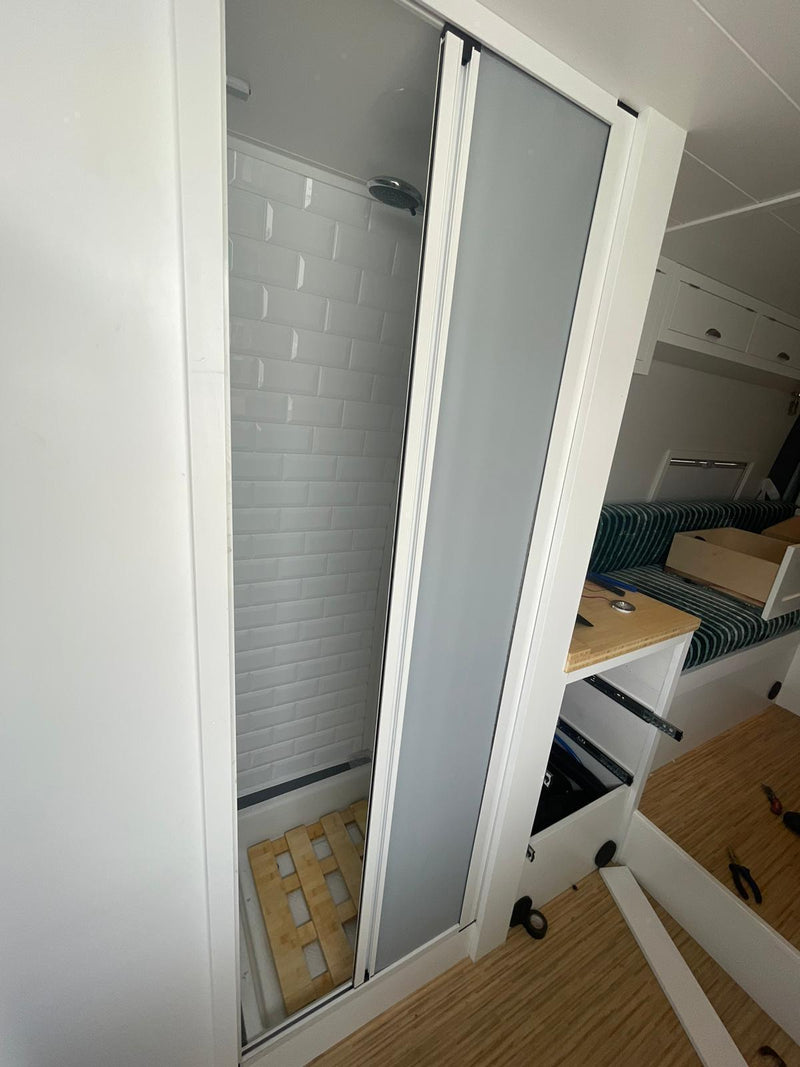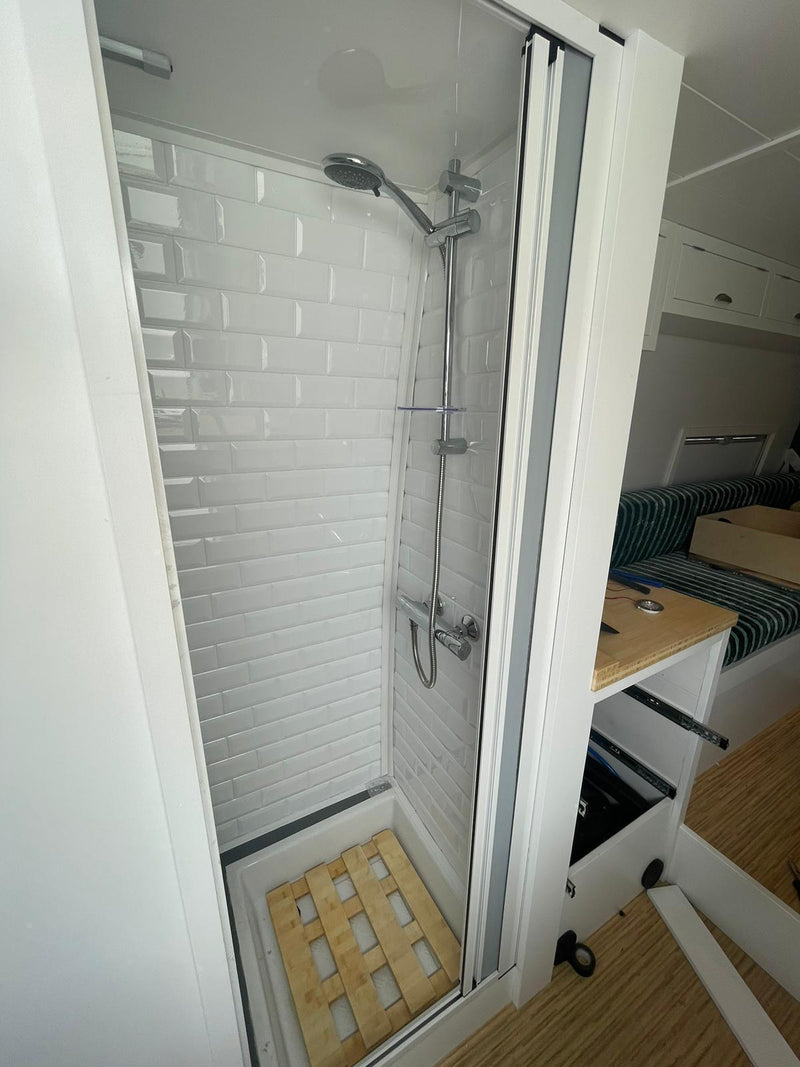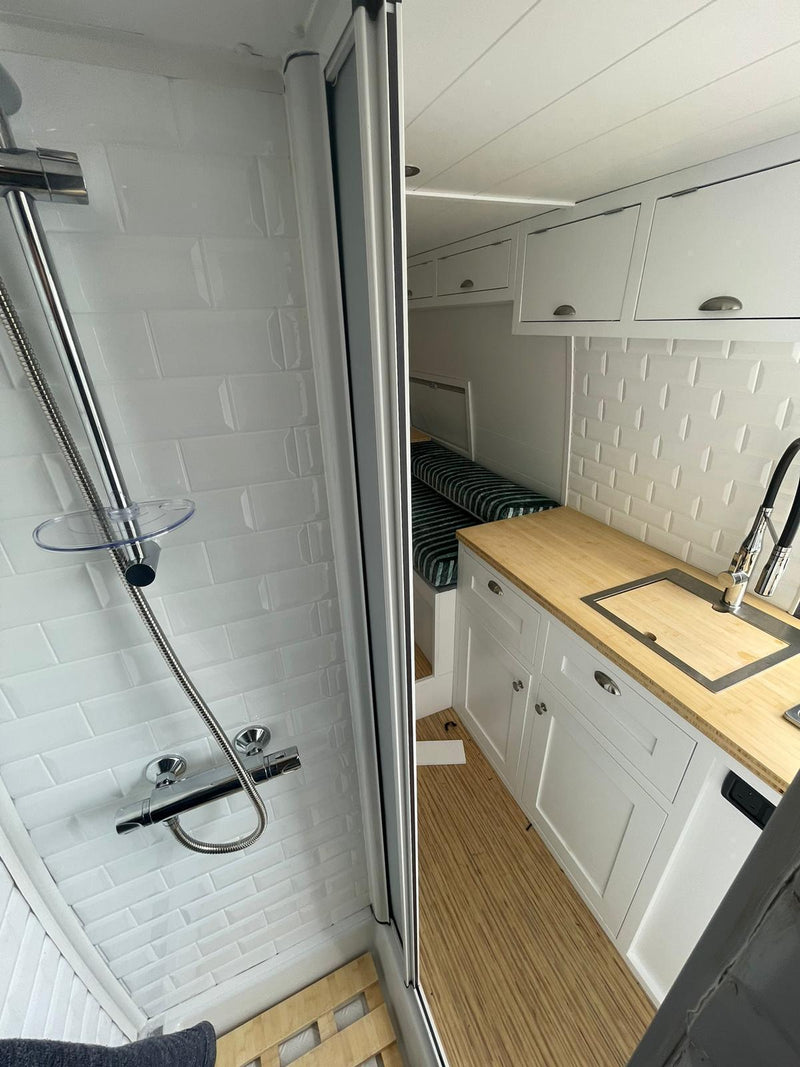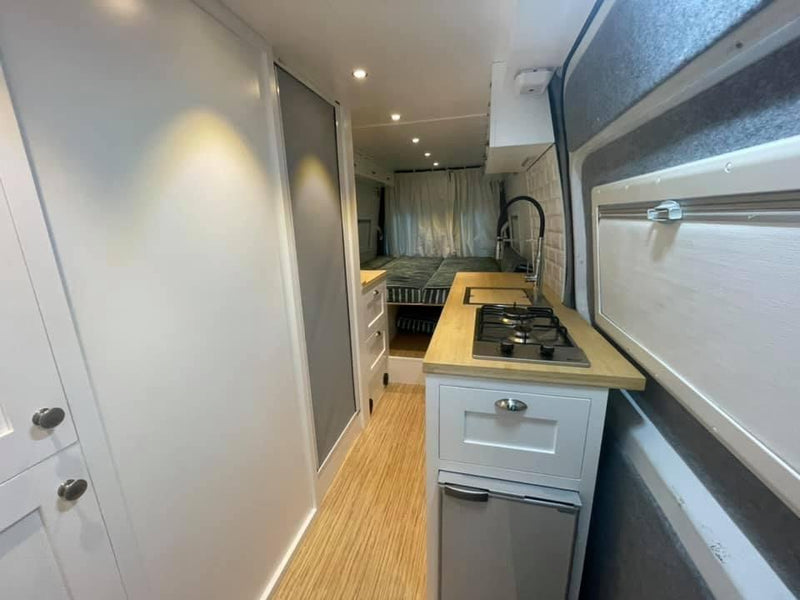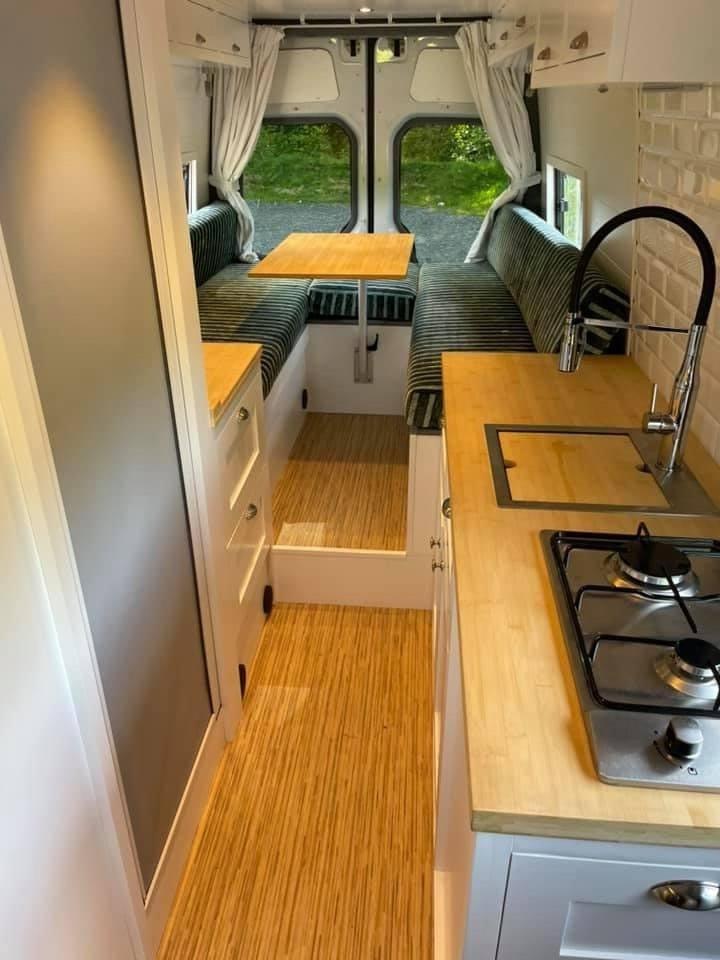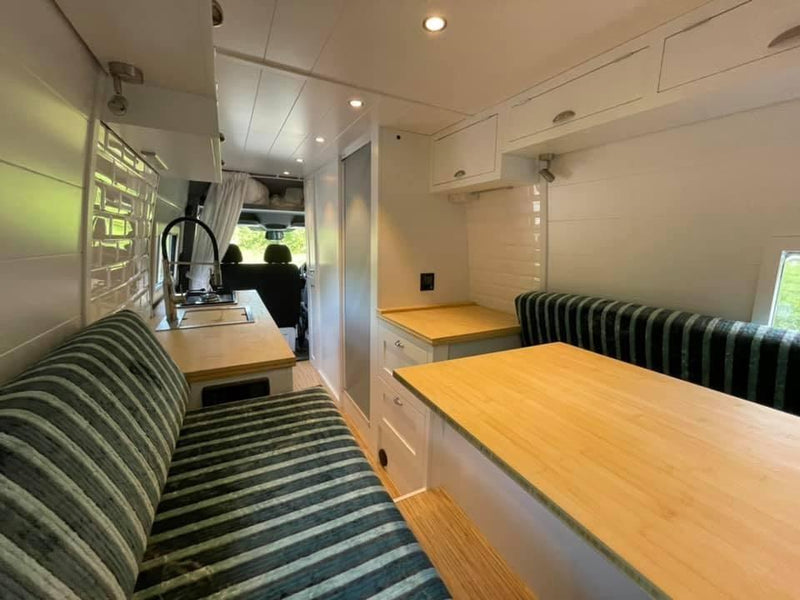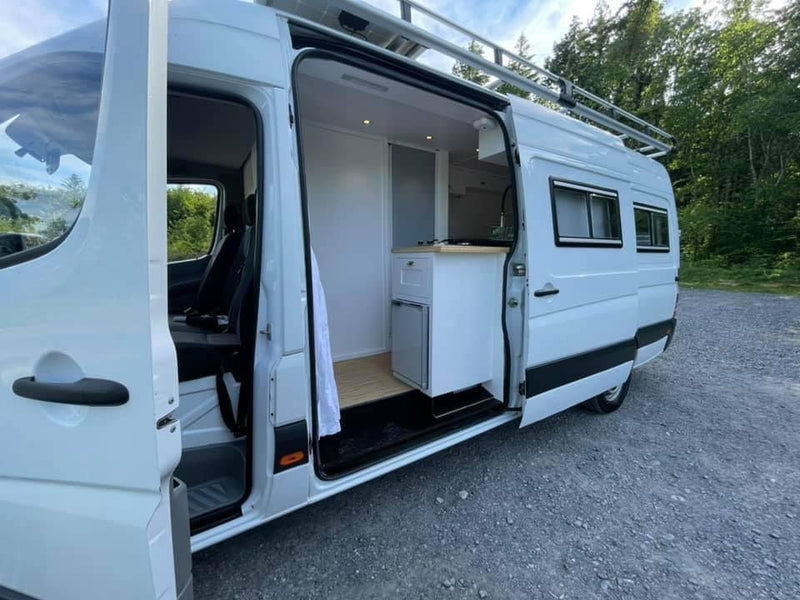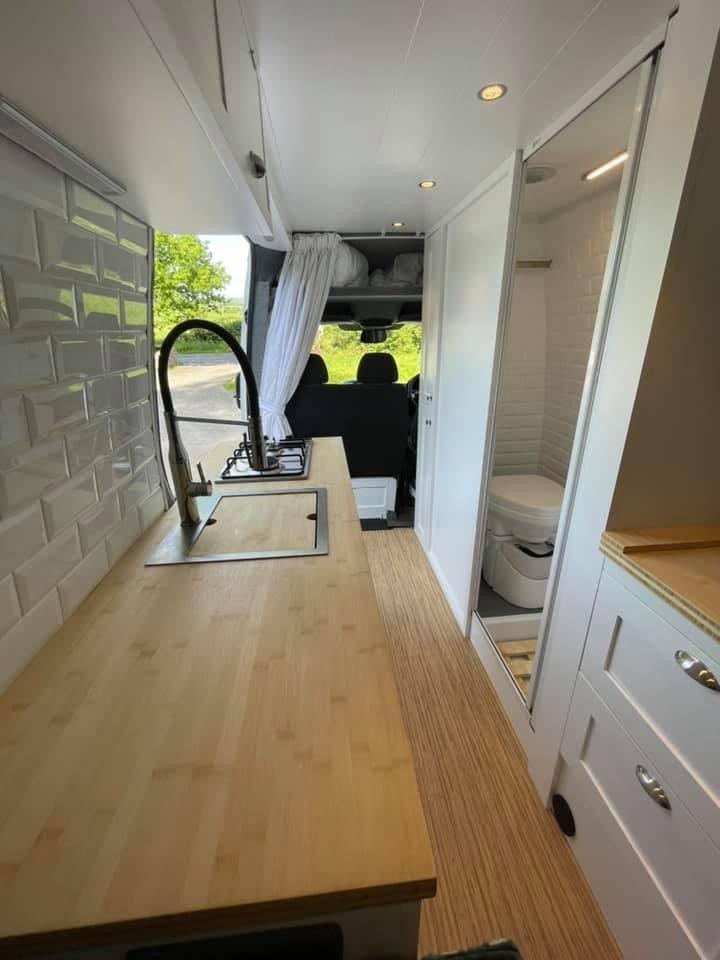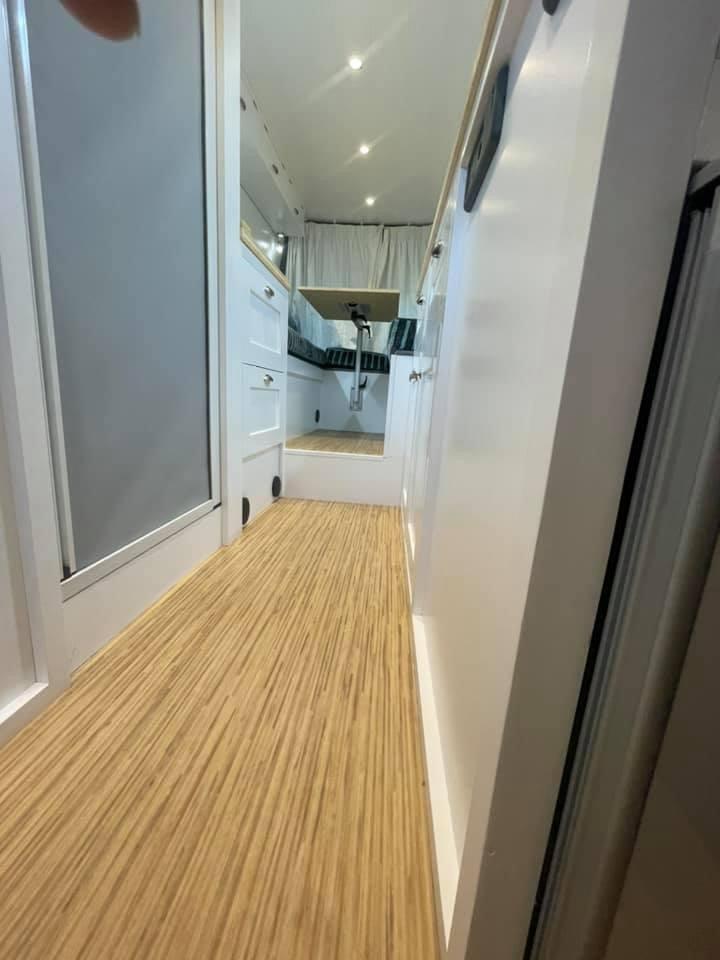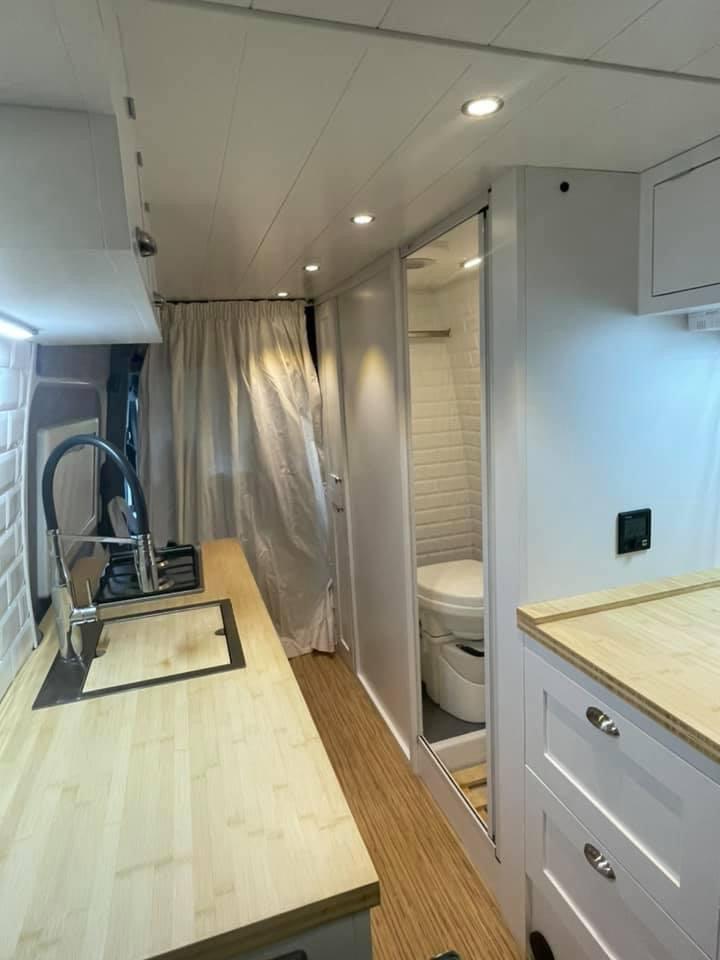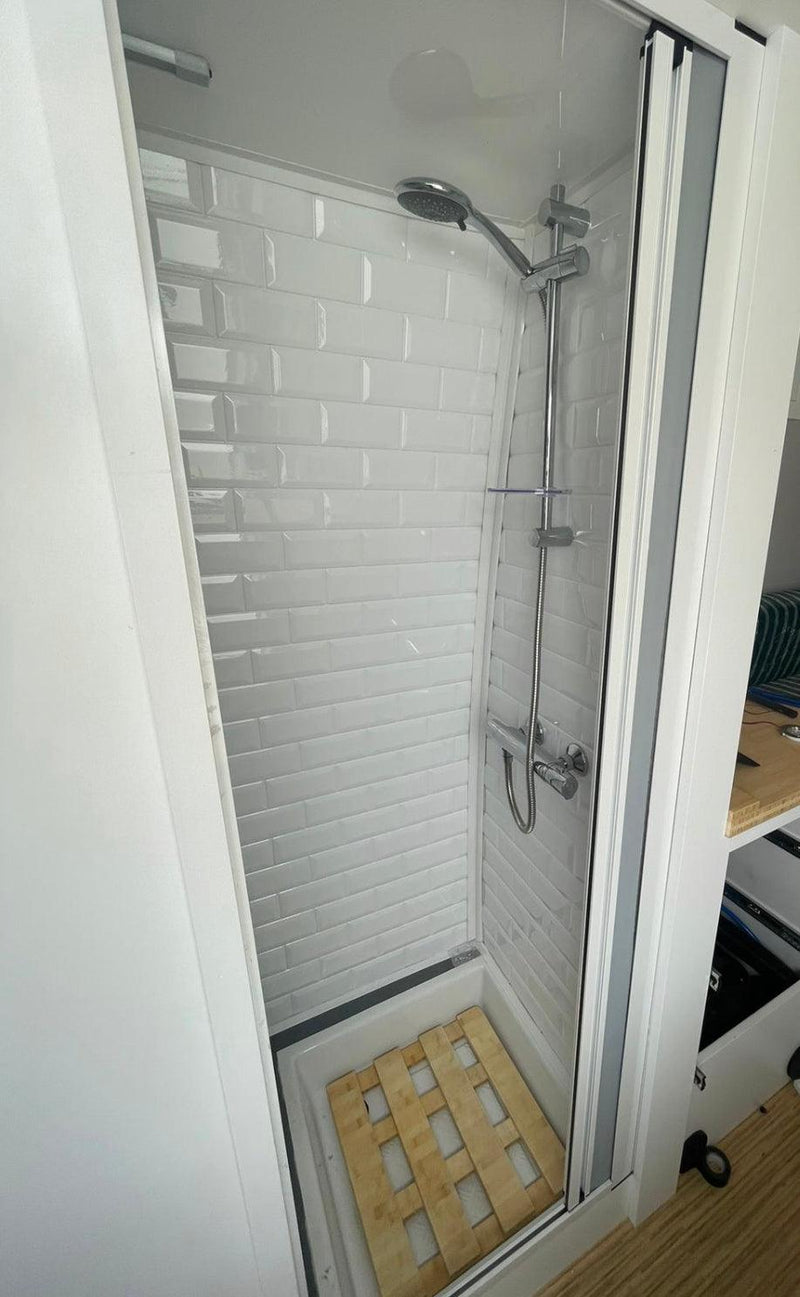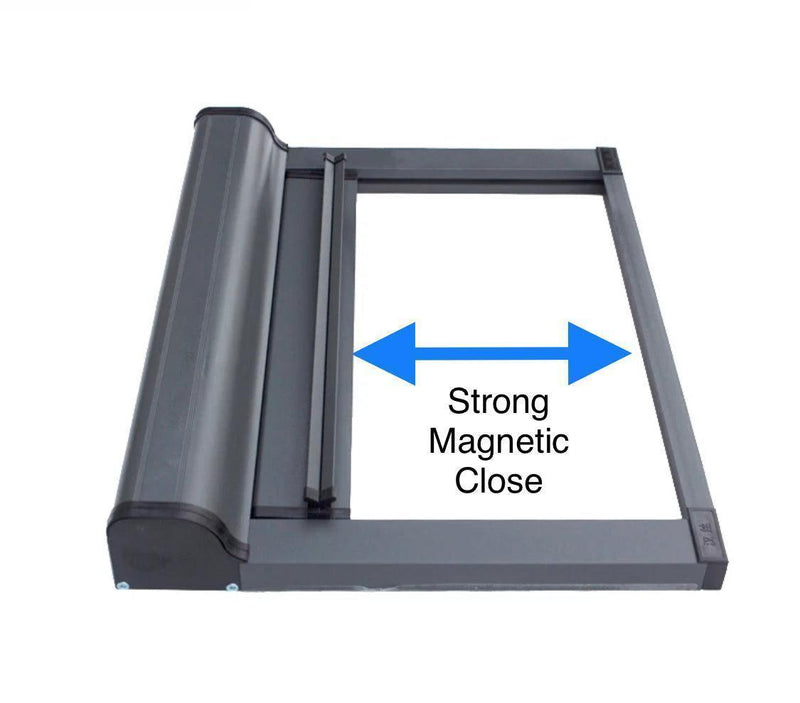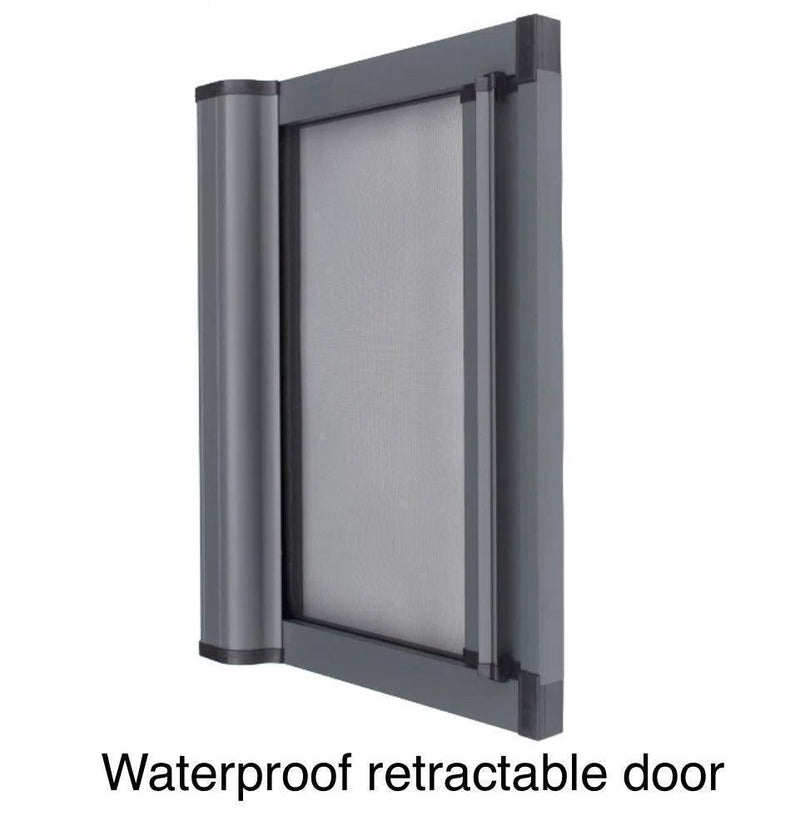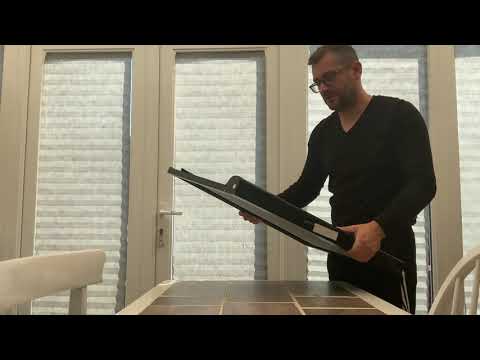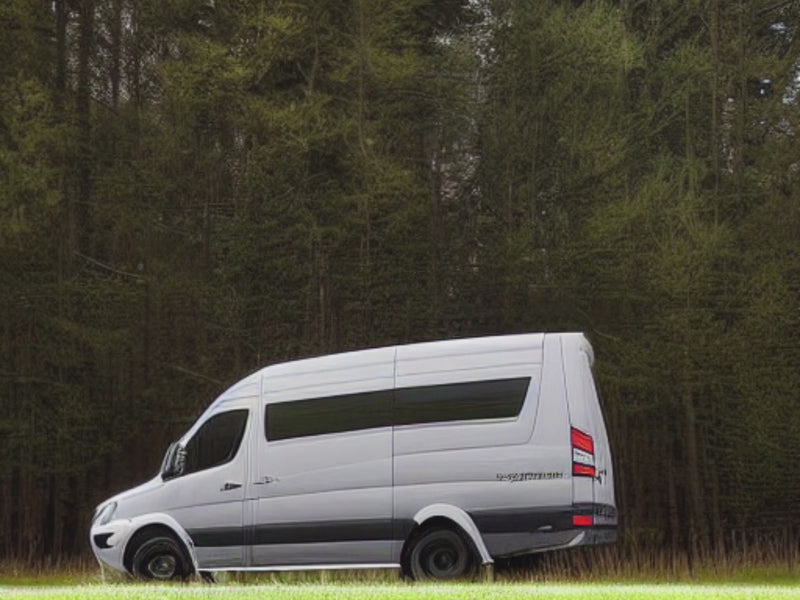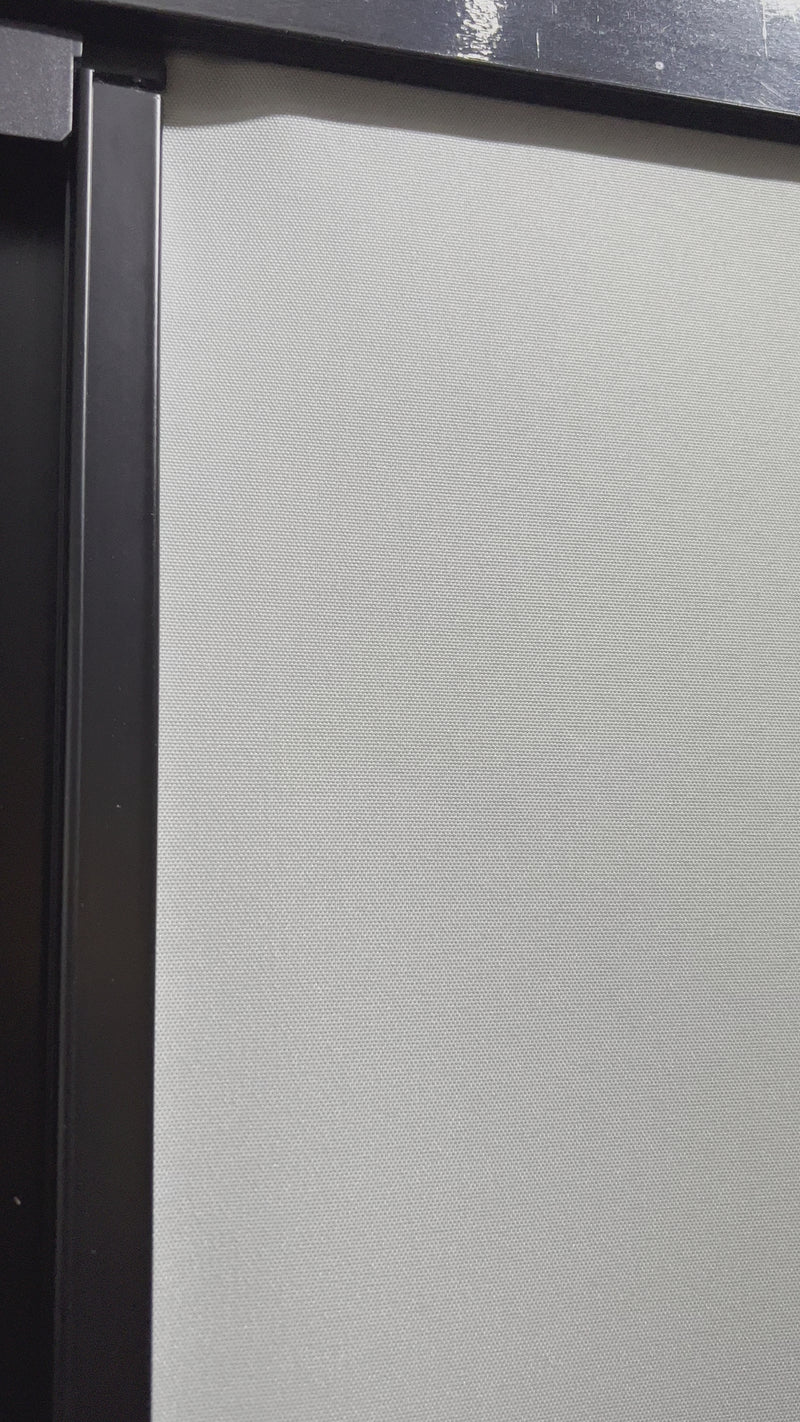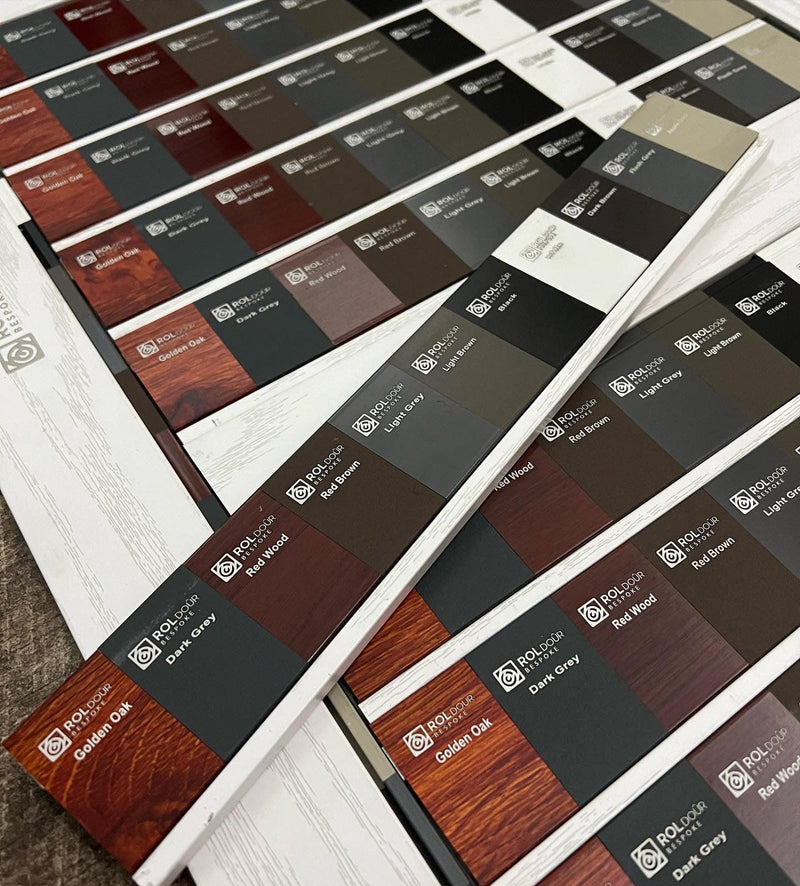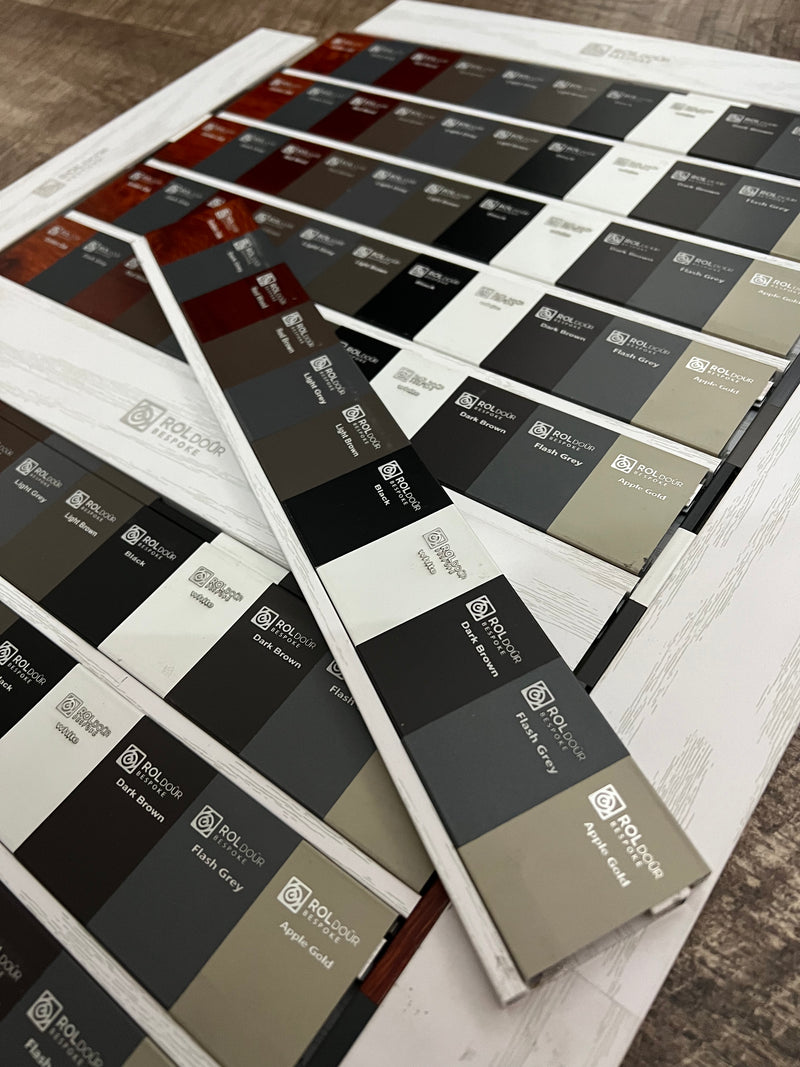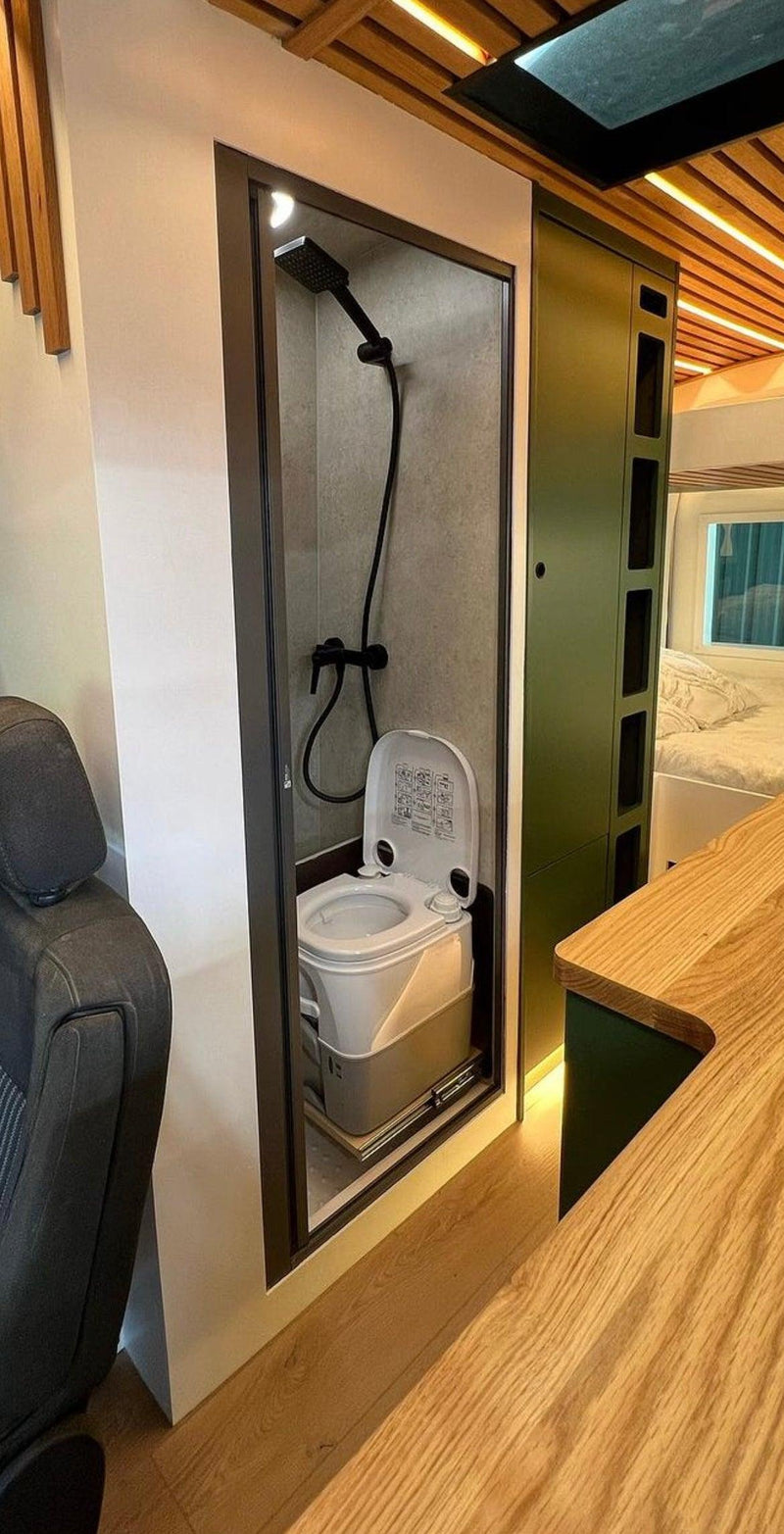 ROLdour Bespoke Retractable door for a camper van, kitchen unit doors, office storage and many other options.
Retractable Roller doors are a convenient way to save space, as you don't need the room for outward swinging doors as with conventional storage units. With our door systems you can slide the doors open and closed within a strong yet lightweight Aluminium frame. 
You have multiple options with our retractable roller door systems,
Any size of door, made to your exact measurements to fit any space and various options for closing of doors, specific to your needs:
1-A door which can close from either the left or the right,
2- Doors that can be fixed inside a timber frame or mounted to the inside or outside of an opening with its flush back frame.
3- ROLdour also offers 10 different door frame colour -
White Oak - Imitation Steel - Dark Grey - Light Brown - Dark Brown - Red Brown - Gloss Black - Gloss white - Golden Oak - Gloss Light Grey 
The ROLdour door comes in various set sizes, However we make all our doors to order so any size can be requested down to the exact MM, The doors come as a complete and are designed for easy installation and ease of use when fitted,
The retractable roller blind material is made from 100% polyester and comes in a stylish modern grey colour textured at the front and a shiny waterproof finish on the back or can be reversed depending on fitting requirements.
Our stylish retractable door kit would look great in any camper conversion, to maximise storage and save on space, adding privacy and restricting sunlight through windows and also very popular for use as a retractable campervan / RV shower door due to its waterproof backing,
They are also ideal for use in the Home for Garage or for the office, they are suitable for various environments.
Our retractable door kits are designed with a complete with a full length handle finish supported by a full length strong magnetic close.
Unlike most doors currently on the market we are able to provide bespoke sizing options starting from a minimum of 1000mm height up to 2000mm plus for a horizontal close door with a width option of 300mm to 1000mm. 
Why choose our ROLdour doors?
Many retractable roller doors supplied currently are made of a basic plastic frame and are unable to offer the range of colours we can, often using a thin vinyl screen, we offer a modern plush material finish with our added full length magnetic close for a secure and rattle free close :
A strong aluminium frame structure ensuring no shape change when pressure is applied.
Suitable for use around a water source for example in a shower room or WC
Separating a room Door, Homemade storage Door, Blocking out sunlight from a window
This has made our retractable roller doors a superior choice and we are pleased to be able to supply the UK & Europe with our enhanced doors.

Featured options of ROLdour doors:
Options in 10 different door frame colours -
White Oak - Imitation Steel - Dark Grey - Light Brown - Dark Brown - Red Brown - Gloss 
Black - Gloss white - Golden Oak - Gloss Light Grey
Options Hight cut from 1000mm to 2000mm plus Any size required - leave in order note
Options Width cut from 300mm to 1000mm plus Any size required - leave in order note
Included with your Retractable Roller Blind door purchase:
Retractable door size of your selected choice and frame colour required,

Magnetic Close

No instruction manual is needed as the door is simple to fit and easy to put together (video Support online)

Door built to your exact size with special request
Specifications for fitting-
Back of the Frame - Flush rear for fixing against a flat service or mounted in a frame
Lower and Top Frame - Depth is 20mm Height 30mm
Roller Cartridge - Depth on the side 50mm and width 60mm
Handle - Depth 30mm - width 40mm
Cartridge and Handle together - 100mm
End frame / Door stop - Depth 20mm and Width 15mm
This mean if you were fixing into a 20mm depth timber frame you would have an over hang of 30mm or fixing on the outside of a frame and over hang of 20mm on the door stop side and 50mm on the roller cartridge side,
(Our doors can be fitted inside a shower space, please inform us as we would need to modify your door and reverse the waterproof screen)
WARNING - DO NOT FIT THE TRACK BELOW THE SHOWER TRAY OR THE WATER WILL HAVE NOWHERE TO DRAIN BACK INTO. checkout our guide videos on our homepage.