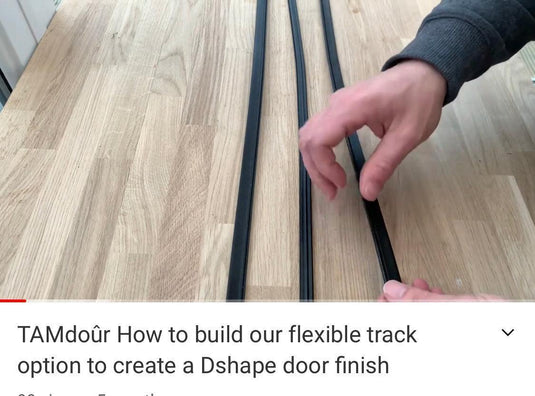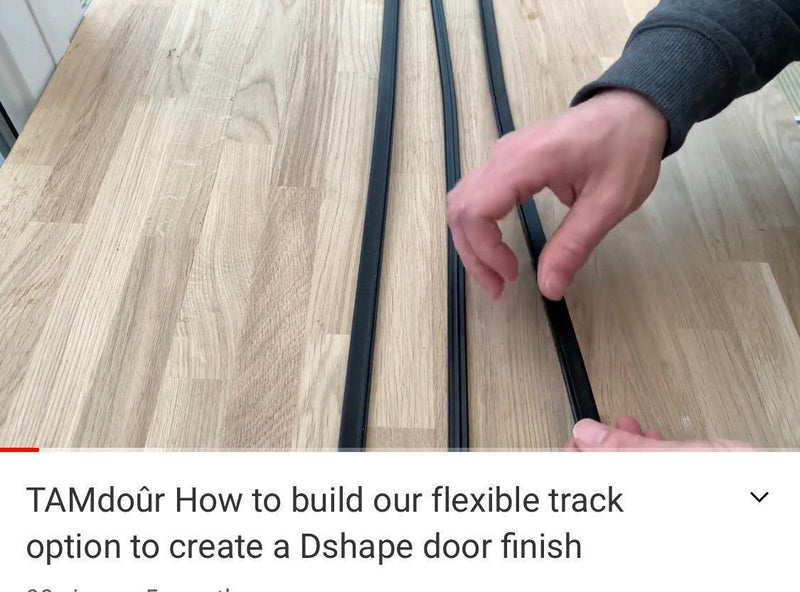 Not sold separately
Add flexible track to your order if you would like to upgrade to Curved D shape finish Flexible Track and we will replace your standard track to the flexible track option. 
The track comes in 3 section 2 x sides and 1 central section which fix together to form a track, the track can be bent into a curved shape at the close to form a curved close and also bent to form a 90 degree turn, the track can be surface bonded but we do recommend where possible to recess 10mm into timber and account the extra 10mm deep lower track and the 10mm deep top track, a recessed track will support the sides of the track.


we also strongly recommend you watch our video how to build a TAMdour flexible track option
https://youtu.be/lGOnZ-6iJy0
Contact Us
Please fill out the form below and we'll get back to you within 24 hours.