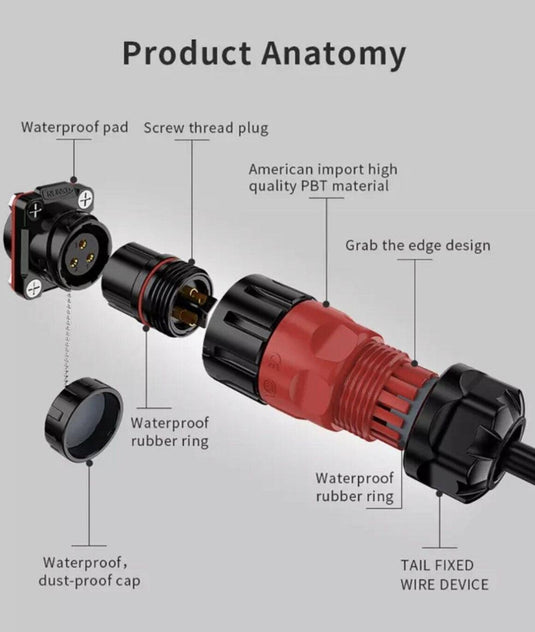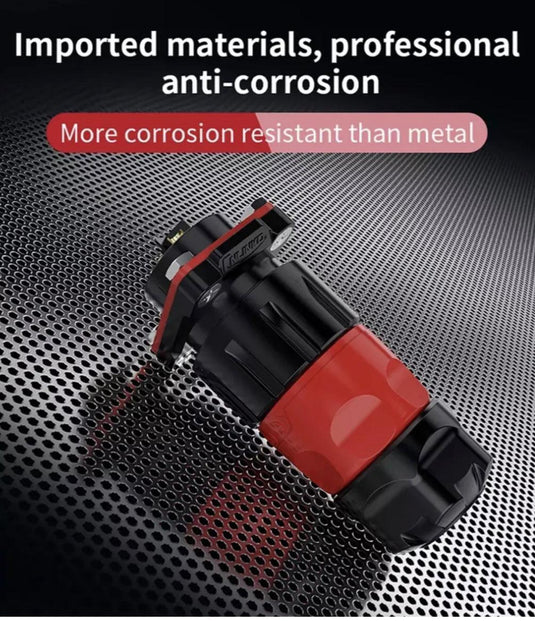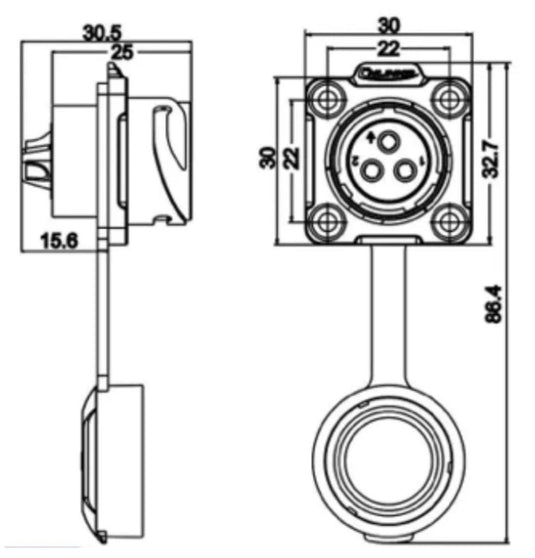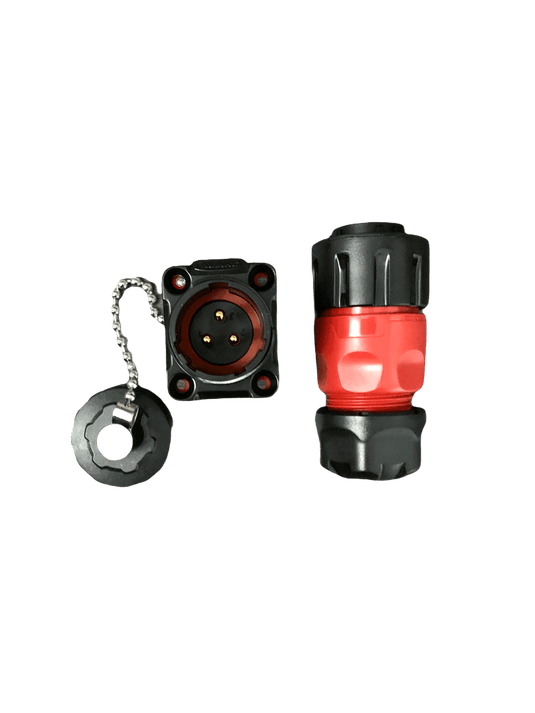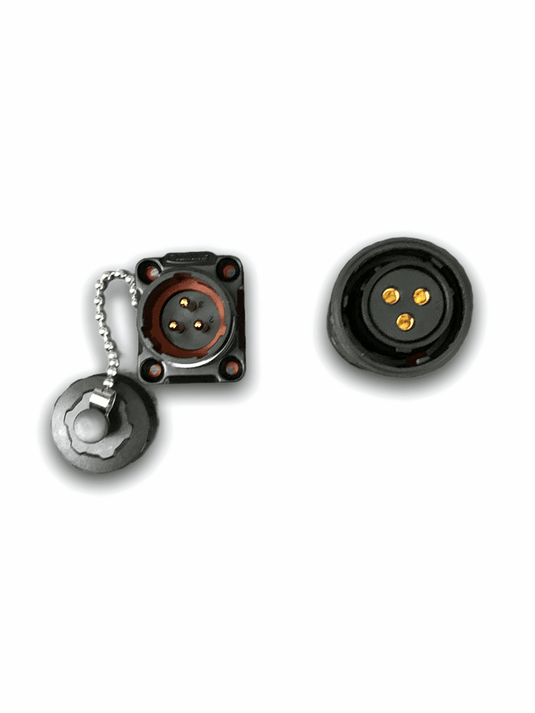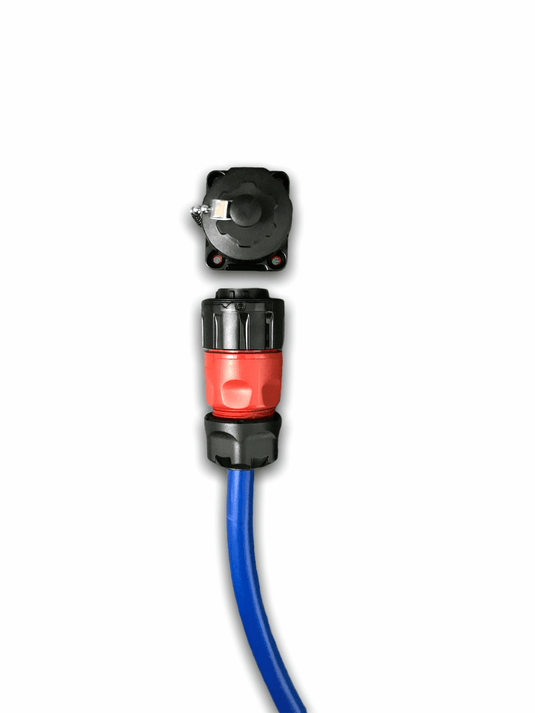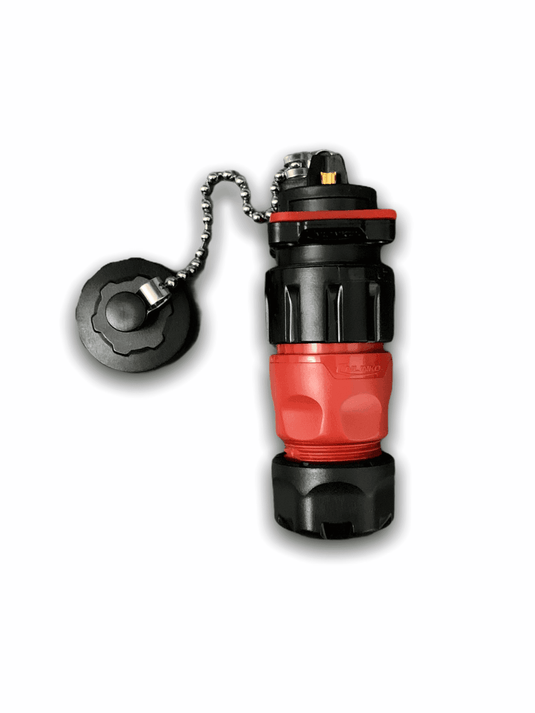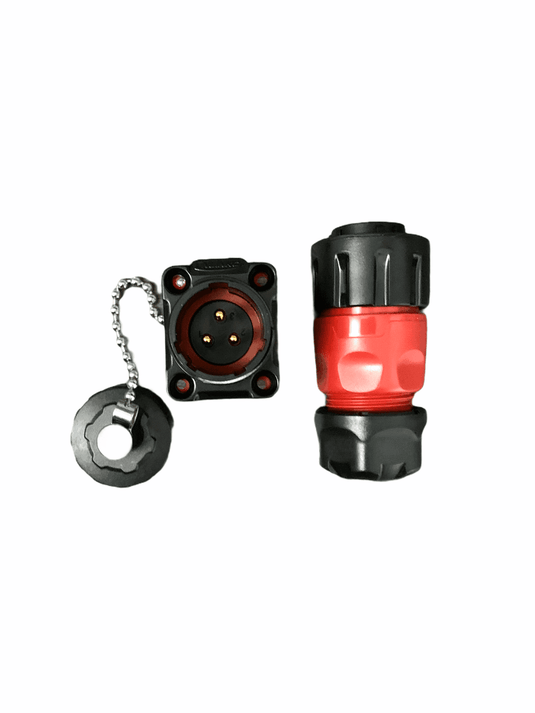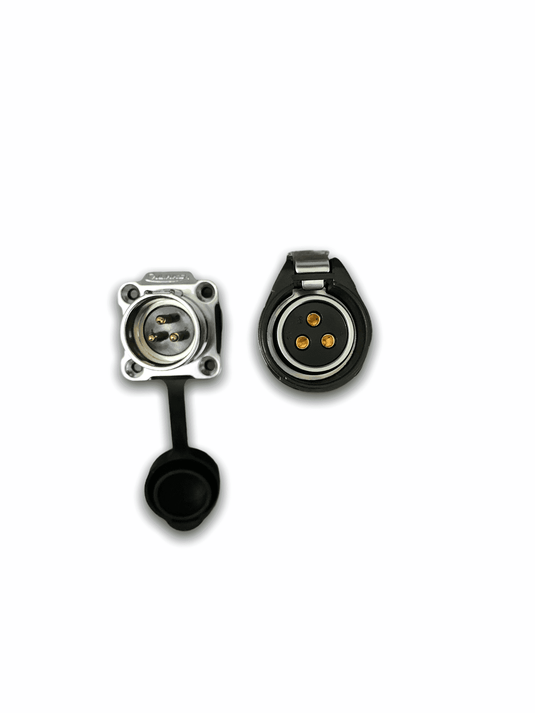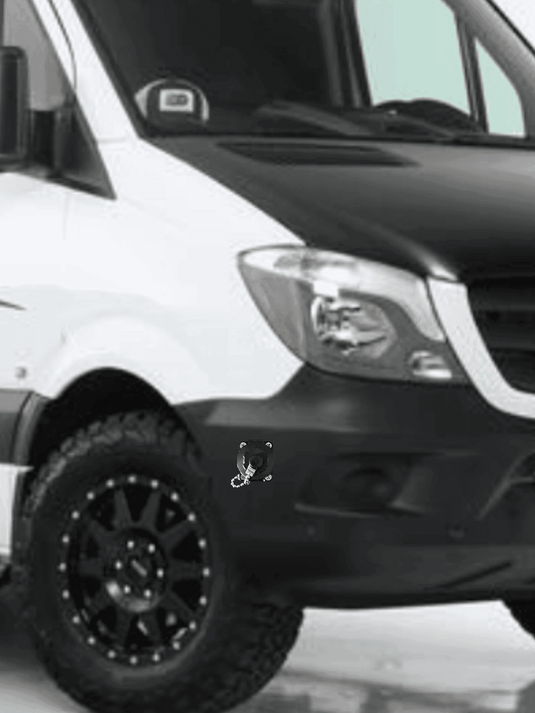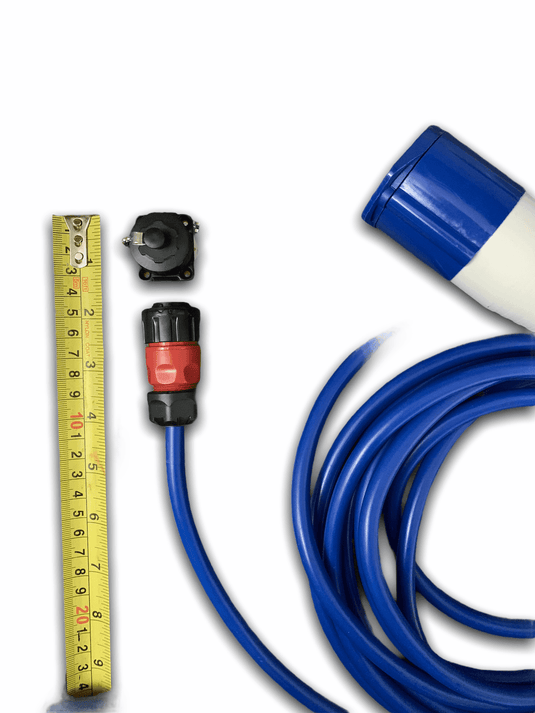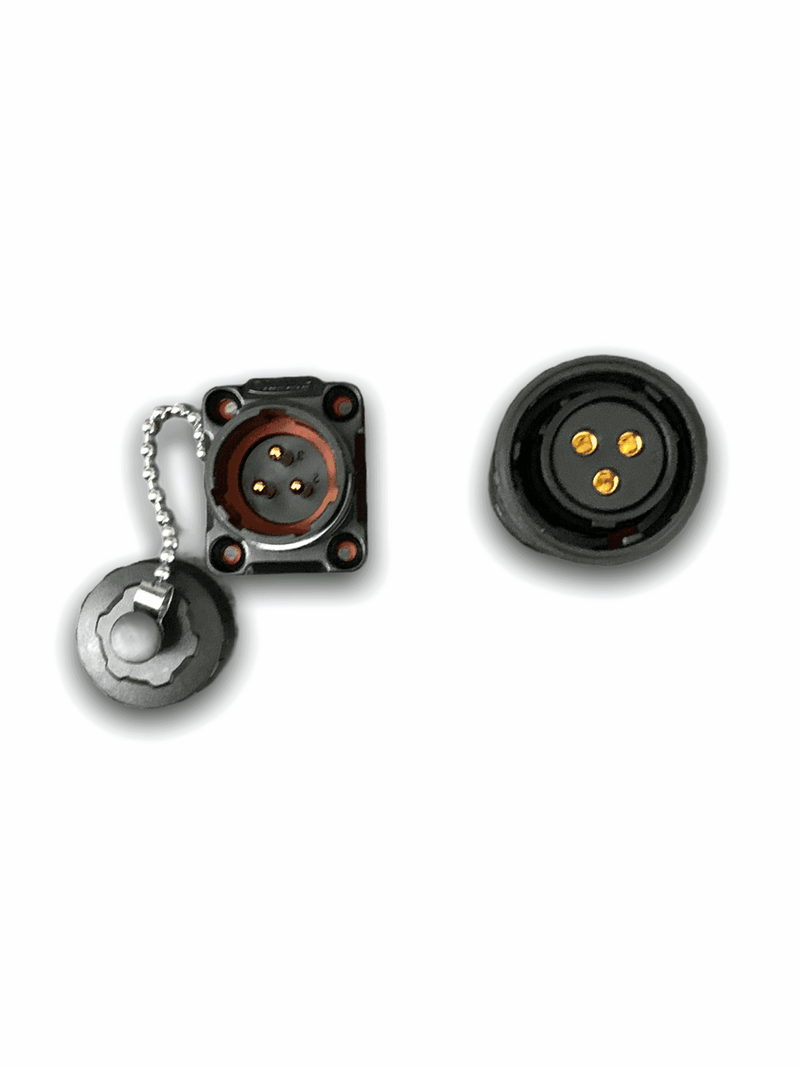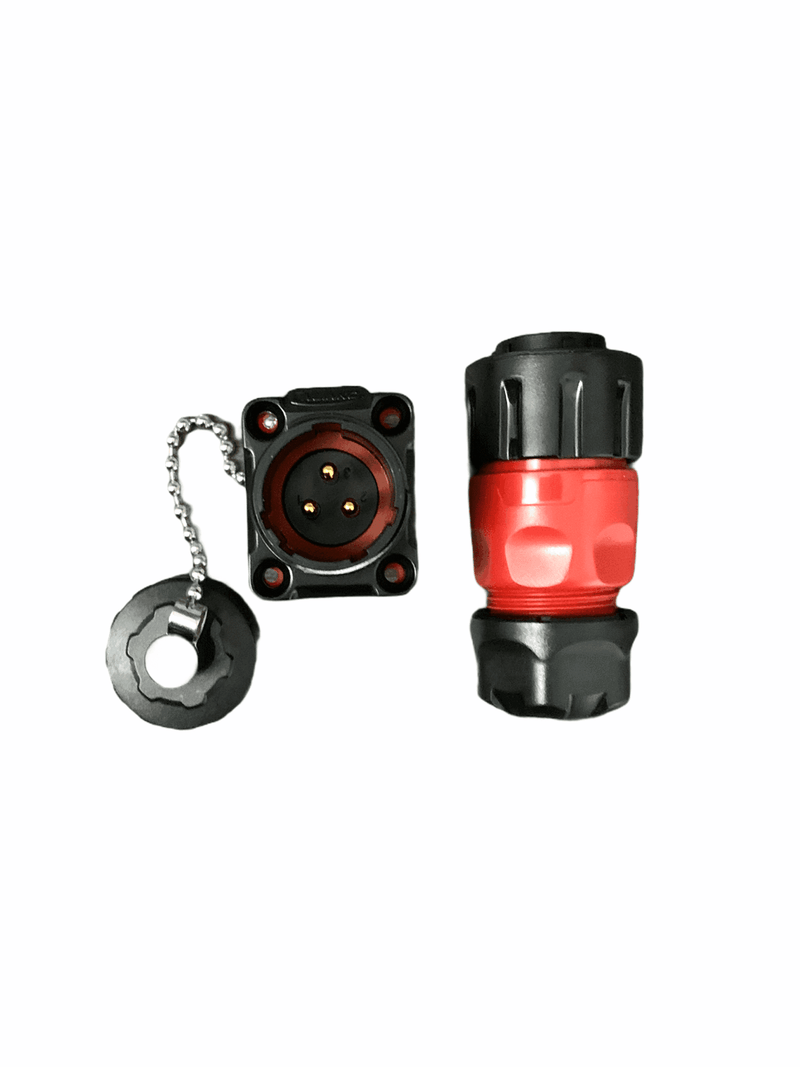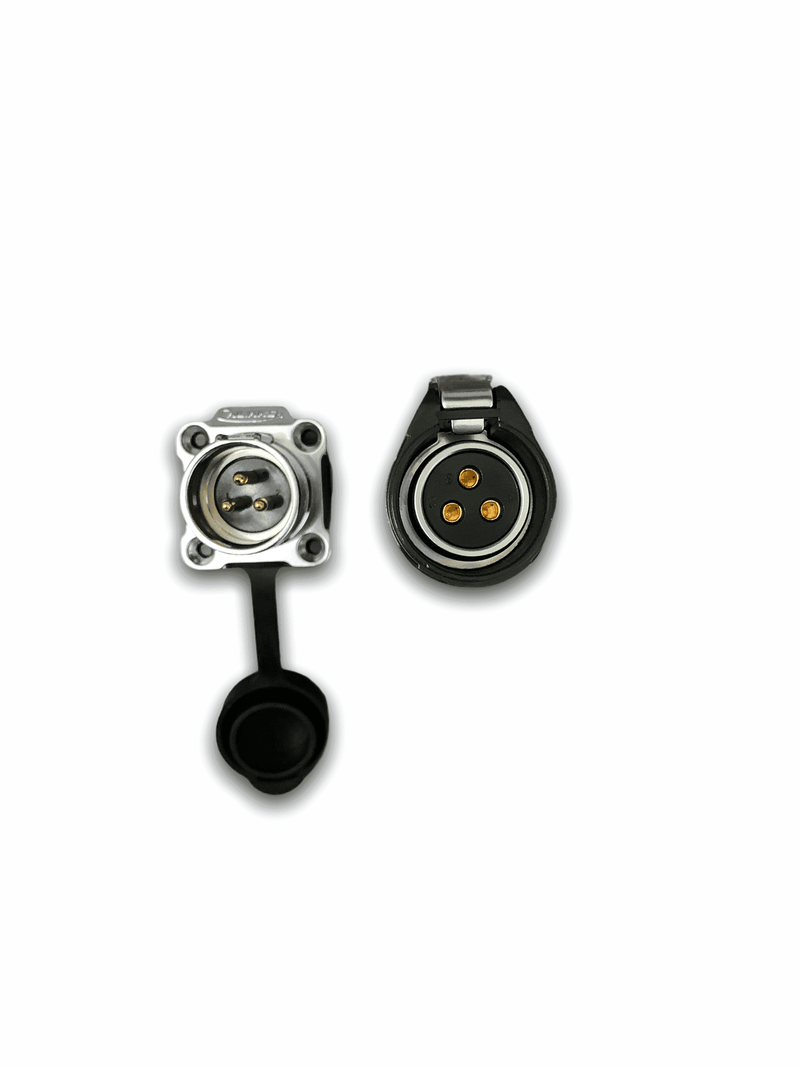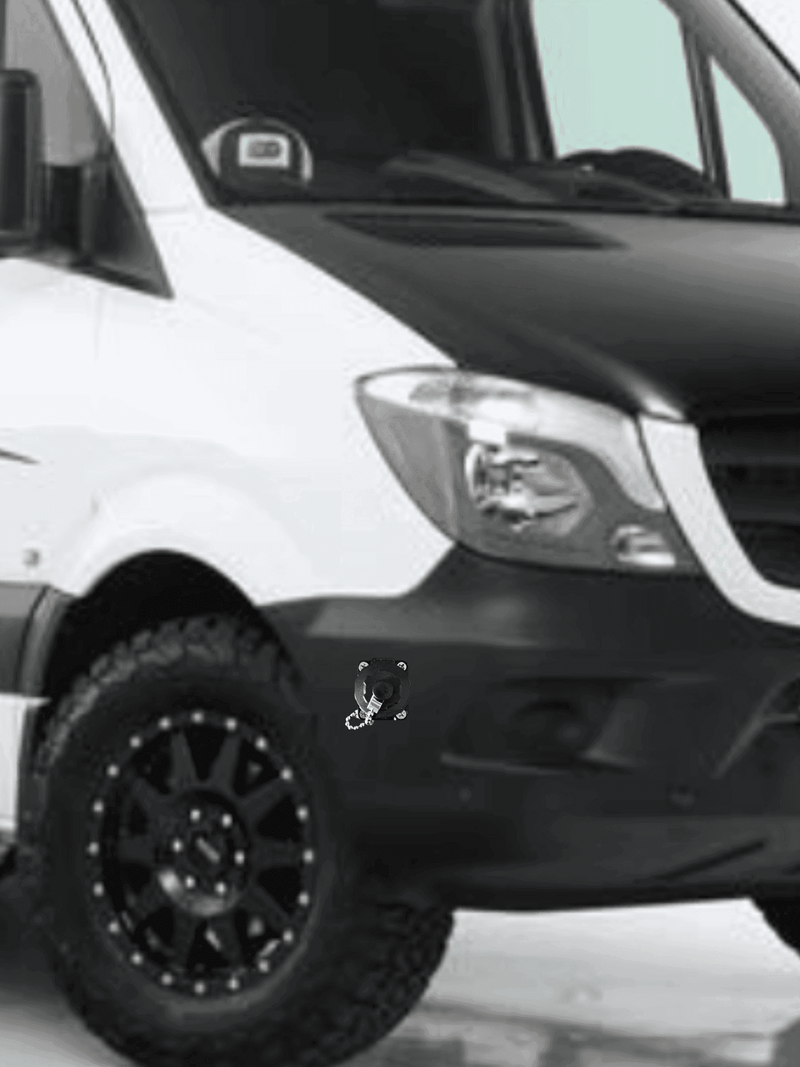 Compact Campervan / Motorhome 240v Hookup


Modern conversions deserve a sleek solution to the standard hook up set ups. With our small, discreet hookup sockets you can position them at various points on your campervan conversions, making them the ideal solution to a high grade conversion. Multiple choices in colours and styles, to blend to your bodywork and preferences. If you need help with the style/colour you require please feel free to message us.
In your order you will receive a 20amp plug and matching socket, with protective waterproof cover, to protect your internal cables whilst afixed to your camper van. 
Features include:
1. External protective material to effectively reduce electromagnetic and signal RF interference generated by external high current.
2. Three-point spiral locking with military standard.
3. Optional shell color to meet different environmental requirements.
5. Rated current: 20A rms.
6. The IP65/IP67 protection level is met when the product is connected.


7. UL and CE rated, made from PBT with Gold plated Brass Pins.
Feed, polarity and connection would be using UK 3 Pole twin and earth cable with a UK commando at the main hookup side (which is not supplied)


It is important that the thread between the housing and the connector head is secured using a cyanoacrylate adhesive. This is to prevent the connector from being opened unintentionally when used in electrical circuits. 
Safety information:
Connectors used in electrical circuits must only be assembled, used by or under supervision of persons with the correct electrotechnical training, ensuring that the applicable standards and regulations are taken into account. You must make suitable steps and effort to ensure that the connector cannot be disconnected by  accident and ensure that it is surface sealed mounted. This safety information is put here for our customers attention and wellbeing. 
Connectors with IP 65 and IP 67 are not suitable for use underwater.
Specifications
 Connecting mode
1/4 bayonet connecting type
Protection level
IP67
Cable specification
2.5mm2 ~ 4mm2 /14~12AWG
Diameter range
8mm ~12mm
Contact diameter×Qty
2.7x3
Current rating(A)
20A
Operating voltage(AC.V.rms)
500V
Withstand voltage(AC.V)1min
2500V
Contact resistance ohm
<1m
Insulation resistance ohm
>500M
Durability
500 mating & unmating cycles
Temperature rating
-40°C~80°C
Method of connecting cable
Solder
Prevent the combustion level
UL94-V0
Material
Insulated parts
High performance engineering plastics
Hardware
Engineering plasticContact pin
Plastic 
Socket protection Waterproof coverSealing
Silica gel
Main characteristics
Sealed against dust and fluid (IP65/IP67)
Vibration resistance, impact resistance, stretching resistance
socket with cover
Application industries
Stage equipment - The smart grid
Medical equipment - Server
Solar energy equipment - Ship equipment
Electric power equipment - Vehicle equipment
Communications equipment - Heavy machinery
Contact Us
Please fill out the form below and we'll get back to you within 24 hours.